Wales must fight fire with fire against Ireland, says Jonathan Davies
Jonathan Davies says that Wales have to match Ireland's passion, especially in the opening salvo.
By Jonathan Davies
Last Updated: 07/02/14 3:34pm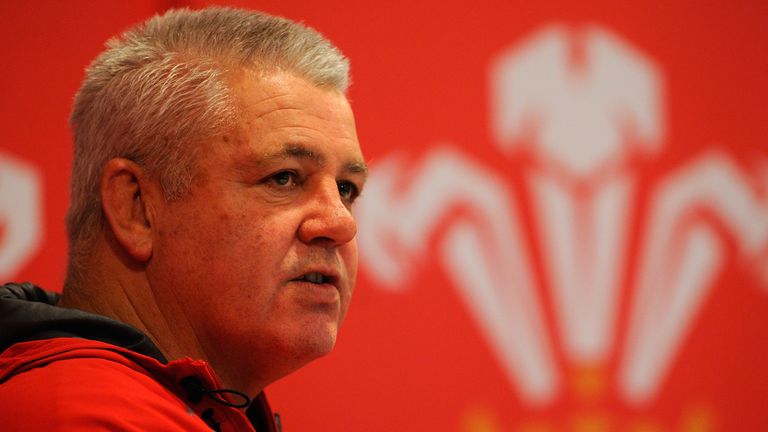 The reason I am not playing this weekend is that my pec reacted slightly on Monday and Tuesday and the medical team decided that it was best if I rest it. Nothing bad has happened, it is just a bit stiff and we are being cautious.
It's a big game for the Scarlets over at Treviso. It is somewhere we have struggled in the league over the last couple of years but we definitely think we can get four points there. The boys have trained and focussed really hard this week - we really need this win and we have no other distractions but the league so it's all about putting a big push for the rest of the season.
On the international front well I was pleased with the way Wales went against Italy. We started very well and some of the things like Scott Williams's try was something the boys worked really hard on and it was good to see that working and pay dividend. It got a bit scrappy towards the end but as a first hit out, I will take that result. Italy looked really dangerous at times and it was a really good game to get some rustiness out of the system.
Emotional intelligence
Next up for Wales is Ireland and there is that extra spice that the media have added with Gats [Warren Gatland] and Brian O'Driscoll. It is a big frustrating that it is brought up all the time and it is really time that it was put to bed. At the end of the day this is Ireland against Wales in the Six Nations and it has got nothing to do with the Lions anymore. Gats has made sure that it is just a normal test week, no big changes or big distractions.
We have to make sure that we match Ireland emotionally. They will come out of the box full of fire and brimstone over in Dublin but if we can match them emotionally then I think we have got enough in the bank to get a victory.
Against New Zealand, Ireland played with a lot of temp and they came out the blocks firing and looked to play in all areas of the park. Out wide they have some huge skill levels with plenty of pace and their forwards put in a dominant performance against New Zealand and against Scotland last weekend.
Wales just need to weather that first storm - Ireland score a lot of their points against us in the first half. So if we can weather that initial onslaught, then we know we are a very fit team and we can come through that and then put our gameplan into action.
Sam Warburton has shaken off his bump and he cannot wait to get back on the field and do all his talking there. It was great to see him get such a huge cheer from the fans when he came on last weekend - it shows that the fans still see him as the captain and respect him for that.
Conor Murray and Mike Phillips are both quite fiery players on the pitch - Conor was my first roommate on the Lions tour and is a great chap. I am looking forward to seeing these two battling it out, but there are big match ups all over the pitch. It should be an amazing game with an amazing atmosphere. I would love to be out there on the field but I am hoping that at the end of the day the boys get the win.