Jonathan Davies: Scarlets star talks about disputes in Welsh rugby
Jonathan Davies talks about the disputes in Welsh rugby, central contracts and the Heineken Cup.
By Jonathan Davies
Last Updated: 13/01/14 8:59am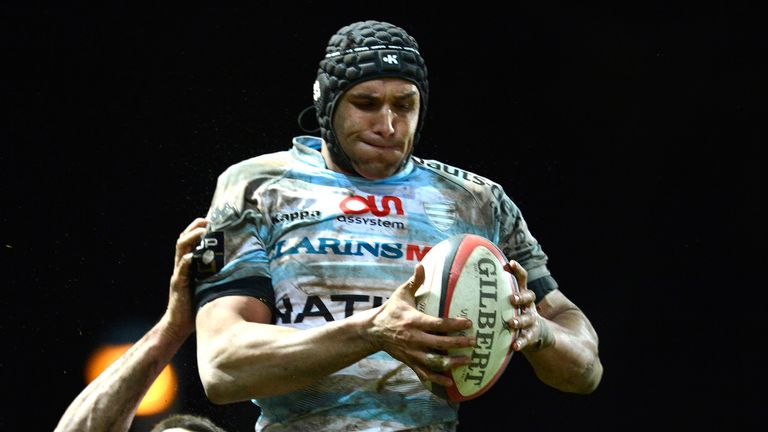 It seems to be overshadowing the rugby that is being played and that is a huge shame.
I have not been involved with it as much because of my decision to sign for Clermont next season but these are difficult times and it is casting a huge shadow over the game I love.
Hopefully something can get resolved as we have to make sure the future of Welsh rugby as a whole is sorted, not just either at regional or international level.
I am sure the powers that be are doing everything that they can to come to a solution. We don't need this cloud hanging over us as we head into the Six Nations.
The squad will want to go into the camp focussed 100 per cent on rugby and not worrying about their futures.
We are not politicians and we all just want to have the opportunity to play the game, but things like this do have an impact on the players and can affect performances.
Each player is different and while some can just switch off and play, others will have this at the back of their minds and will not be able to fully concentrate on the job at hand.
Regions
Senior players are kept in the loop as to what is happening but at the end of the day our job is to play the game, not govern or administer it.
We want the opportunity to do what we do the best we can and hope that the businessmen do what they do best to help us achieve that.
While players do not want to be dragged in to the politics, we do have our views and opinions. Ideally we want the regions and the union on the same page.
Being pulled back and forth between the two is not a good place to be in.
I would like to see the Welsh regions stay in the Heineken Cup - I love the competition and it has really developed a lot of players and excitement - while I also think that the Rabo is a good, strong competition and would like to see that continue.
Central contracts could be an option.
If the Welsh players under central contracts would go back to their regions then that may free up money to be invested in younger players.
I don't know though, it's a minefield and I just hope the decisions that are made benefit the whole of Welsh rugby.
Practice
Away from the politics of the game, my rehab is going well; it's a slow job and while it feels good I am aware that I have to be careful and not rush things.
I'm doing a bit more training and have been doing some passing off both hands as well. You use your pec a lot when passing and I've been getting used to doing that again - though a lot of people will probably say I need as much practice as possible!
It's great to be doing more as far as training is concerned and I am not tearing my hair out as much as I was and feel like I am more involved. The next step is getting into shape and getting ready to play.
It's a massive weekend in the Heineken Cup and the boys are really looking forward to it. We were disappointed when we played Racing Metro in Round Two as we felt we let an opportunity to win slip.
It's going to be a tough game, though.
Racing will be disappointed by the way they played against Quins and they will want to show what they are capable off. Hopefully it will produce a really good game of attacking rugby and the boys can get something out of it.
Racing have a very powerful lineout and we need to make sure that we negate that and play to our strengths which means keeping the ball on the field and playing at a high tempo.
We will really need to work hard on negating their lineout by playing fast and hard.
Confidence
I'll be keeping a close eye on the Harlequins v Clermont game, too.
Harlequins put up a pretty decent performance against Clermont after we beat them in Round One. Quins will also have a lot of confidence from the way they played against Racing Metro as well.
I'm looking forward to Leinster versus Castres and then Saracens trip to Toulouse should be another belter. I think Sarries will be really looking to get a result here.
Away from the game, my brother and I went up to Old Trafford on New Year's Day. It was disappointing to lose to Spurs and obviously some other results have not quite gone Manchester United's way. Hopefully we can get back to winning ways against Swansea.
Between Christmas and New Year I also went to the darts which was just brilliant. Myself, Rhys Priestland, my brother and Gareth Davies all went and it was just fantastic.
The atmosphere was fantastic and it's great to see everyone getting so involved. It's definitely going to be an annual trip, I think!