Blowing in the wind
Mark Rohan talks about how a tornado almost ruined his training, losing his baggage and his new bike.
Last Updated: 05/12/11 1:22pm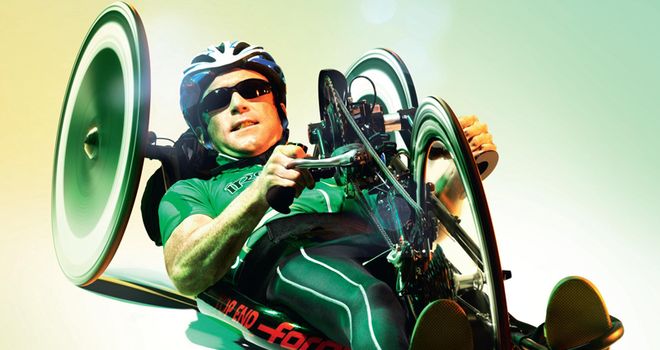 I had a great ten day camp in the Algarve which was fantastic. It was a great way to get me fit so I can train hard over the winter, I really got stuck into it and did some real marathon sessions.
When the weather is good you have to make the most of it and hearing that the weather was not so good back at home in Ireland I decided to make the most of it.
Everything over there is really geared for an athlete to thrive in. You wake up in the morning, get breakfast and then go and train. When you get back you can recover - perhaps go for a bit of a snooze before some lunch and then hitting the gym. Being surrounded by so many like-minded athletes really gives you a sense of purpose to make the most of the time too.
Coming back was pretty exciting though - a tornado blew the roof off the airport and we had to check in in the car park! They decided to make us wait on the plane for two hours with all the bags on the runway - obviously a thunderstorm then came and soaked everything. When I got home it seemed all my kit was still drying out somewhere as I never got it. I am not too worried about my baggage but not getting my bike was a bit of a worry.
I guess if there was a good time to lose your bike then this is it as I am flying off to Florida soon to pick up my new bike from my sponsors Invacare.
The bike is a top end racing bike and has been customised specifically for me. Every angle has been measured so that I can get the optimum power from it. I'll get over there and test it out and make sure everything is perfect - hopefully I can get it back with me and start training on it straight away. If not then it will get tweaked - the main thing is to have it ready for when I go to South Africa in January.
Since I have become a full time athlete I must admit that things have become a lot easier. I don't have to cram my training in before or after work and I can also get the proper rest which is vital.
I hit the gym four times a week to do my strength and conditioning work and I have also recently started swimming which is great. It means I can do a lot of cardio in the pool now. Between the gym, the pool and the bike, I do about 25 hours a week.
Right, I had better go and find if I have any clothes left to back for Florida. I have just realised that my passport is about to expire so I had better get it sorted too or I am never going to be able to get to Florida and get my bike! Until next time.
Mark