Eastern promise
Dave Walder on why England players could hone their skills with a move to Japan's Top League.
By Dave Walder
Last Updated: 01/11/11 1:36pm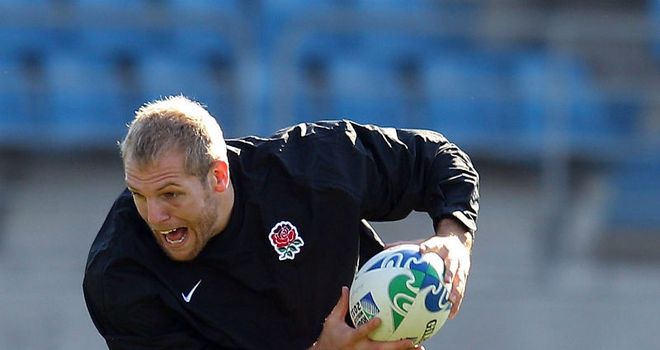 With the World Cup now a distant memory for all except those of Kiwi religion, rugby supporters will now turn their focus to the various domestic competitions around the world.
Teams who have been shorn of their World Cup stars will hope they are returned to their full complement of players, with disruptions kept to a minimum.
The Top League in Japan started last weekend with the news that more of those involved in the World Cup are heading this way, with Jacques Fourie joining Panasonic Wild Knights.
It is becoming an attractive proposition for players in the twilight of their careers, encouraged to move by the inflated wages, the shorter seasons and the chance to experience a new lifestyle.
However, I believe that the real opportunities are there for those willing to make the move earlier.
James Haskell, for example, will be a prime beneficiary. In six months' time he will return to Wasps having experienced the contrasting styles of French and Japanese rugby, with the emphasis on physicality and speed respectively.
There are different expectations placed on players, with rugby in Japan being as close to the cliched 15-man game as any rugby I have ever experienced.
The few times England were successful in creating overlaps in the World Cup, they were squandered when the ball found its way to a second row or prop who didn't have the confidence or skill to make the most of the situation.
With defences as strong as they have ever been, opportunities are hard to come by and need to be taken.
No-kick policy
Attacking sequences need to be built through multi-phase and quick ruck ball, requiring everybody to be comfortable in all facets of the game.
Unfortunately, in general - and particularly in England - emphasis has been on the size and not skill of individuals.
Yes, weights do play a big part in the modern game, but with teams such as Suntory Sungoliaths operating a no-kick policy, players' skills in Japan are constantly being put under pressure.
It can only be good for players to have more touches of the ball. These touches are often when players find themselves out of breath and in positions not traditionally associated with the numbers on their back.
I am not saying that Japanese players are more skilful than their counterparts around the world, but they are certainly expected to try and emulate the free-flowing rugby which has helped the All Blacks dominate the world game over the last few years.
One possible solution to try and encourage this high-paced rugby to be adopted by the English game would be to scrap relegation, but that is for another day.
I just hope that whatever changes the RFU decide to implement into the national system, the players do not have their natural ability either coached or weight-trained out of them.