Sitting pretty!
Dave Walder is not sure what's more impressive in Japan - respect for referees or space-age toilets!
Last Updated: 03/10/11 11:52am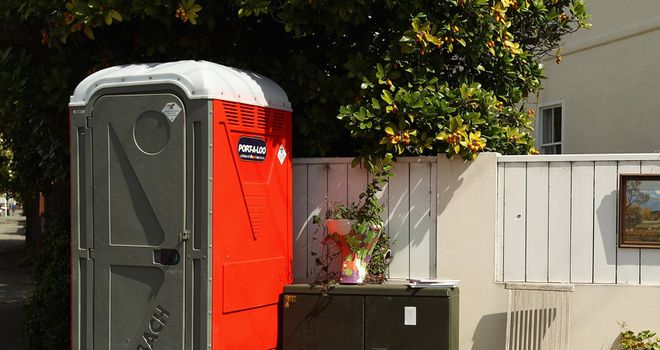 In one of my earlier blogs, I talked about how hard it is for modern referees. I think I have come up with an answer to make things easier... referee in Japan!
Last week, during our game against the Akita Northern Blitz (one of the more boring team names I have come across in Japanese rugby so far), the respect shown for the referee was carried over into the stands.
We were playing in the national stadium which holds 20,000 but only one stand was open for the 1000 or so Dynaboars supporters who had gone into central Tokyo for the game.
Play moved to directly in front of the main cheerleading section where three men holding megaphones simultaneously rose to their feet and began to fire up the crowd. I wouldn't say it was deafening but apparently, it was enough to prevent the opposition hooker from hearing the lineout call.
He then refused to throw in the ball indicating to the referee he couldn't hear what was going on.
The referee walked to the touchline, put his finger to his lips and asked the crowd to be quiet. Immediately, the three men, reacting like scolded children, took their seats. With it, the "frenzy" they had created died down and play was allowed to resume.
Pre-game routine
Before the game, I had been confronted with some difficult choices.
I had been going through my pre-game routine when I needed to go to the toilet. I walked into a cubicle where the toilet seat was down. As I bent down to lift it up, it moved automatically and slowly started to rise. Before I knew it, lights were flashing and the cover had risen all the way up without me touching it.
The control panel beside the toilet resembled a pilot's cockpit with buttons and lights everywhere. On closer inspection, I realised I was being offered the choice of how hot I would like the seat to be before I sat down and then whether or not I would like to employ the bidet style water jet once I was done. I was fascinated and if it hadn't been for the game, I could have spent a good while having a play around!
We have started the season with three wins out of three and are sitting in second place in the table on points difference. There is a two week break in competitive games before we face our toughest challenge so far against Canon Super Eagles who are currently top.
World Cup players are slowly starting to filter back to their clubs as their national teams are knocked out meaning both squads will be at full strength. It should be a very open and exciting game. I just hope the crowd manage to control themselves so I can hear what is going on!