From Japan with love
He may be in for the odd culture shock but Dave Walder's new life in Japan has a licence to thrill!
Last Updated: 06/06/11 9:28am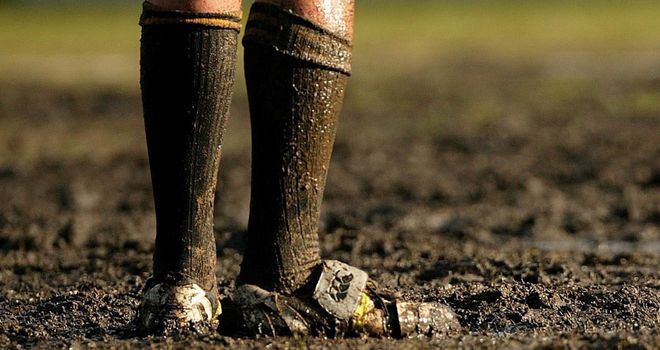 Have I just landed on the moon? That was pretty much the first thought which entered my head as I stood waiting to be called forward by Japanese immigration. I'd walked off the plane to be greeted by three mask wearing, baton waving individuals showing me, I think, where to go.
Several travellators and a few baton waves later, I was stood in front of an immigration officer who was about to give me a grilling. I don't yet have my work permit or long stay visa and he couldn't compute why I had three huge Adidas bags packed to the brim, and a couple of hand baggage's to go with. Finally, after what seemed like hours (probably only five minutes) I was allowed to go on my way and begin my new life in Japan.
I had to wait for my lift (Taro the team interpreter) who arrived 15 minutes late although he can be forgiven as it was only 04.50 am and he had driven an hour to pick me up. I'd flown into Tokyo Haneda airport just as the sun was rising and the clouds were lifting to reveal Mount Fuji which looked as my plane had woken it from its slumber.
After landing and negotiating customs, it was an hour's driving before I saw any more greenery. Most places in the world don't seem to wake up until 7.00 am. However, judging by the amount of traffic on the roads, it would appear that people in Japan try and beat the pre-pre rush hour and set off at ridiculous o'clock. It would also appear that truck drivers aren't too worried about obstructing traffic as we passed a driver relieving himself against a post on the side of the road with his lorry just parked up in the inside lane.
Faux pas
We arrived at my apartment about ten past six and I made my first mistake. Obviously, after lugging three huge bags up to the 5th floor I was desperate for some rest. I struggled in my front door and carried the bags into what I would discover was my living room. The translator acted quickly and told me that it was rude to get beyond the front mat of anyone's house (including your own) without taking your shoes off.
A welcome few hours rest ensued before Taro picked me up and took me to where I'll be playing - the Mitsubishi Heavy Industries factory. As all of the squad apart from the five foreign players work during the day, the clubhouse was empty. After being shown the gym and the main pitch I was taken to the factory offices and I thought I'd stepped onto the set of a James Bond film.
Everybody was wearing blue overalls both top and bottom and some had crash helmets on. I was waiting for Goldfinger to appear with Oddjob, as I was being introduced to my new coaches. The uniforms aren't the most flattering although I'll be disappointed not to find a set at the bottom of my new kit issue!
I must remember that the Japanese people are a very proud race and have many traditions to respect. It is another aspect of my move which I am looking forward to embracing and I just hope I don't offend too many people or make too many mistakes along the way. By the next time I'm blogging, I'll have picked up my work permit and may even have made my debut. I just hope Q is prepared!