Confidence is building, says Wales head coach Warren Gatland
Last Updated: 22/06/14 2:27pm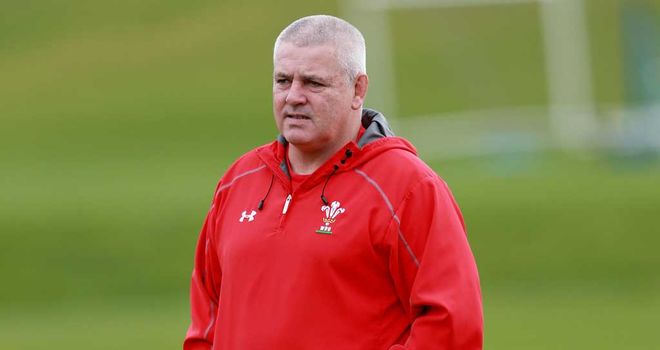 Warren Gatland: Disappointing result, good performance
Warren Gatland says his Wales squad is gaining in momentum and confidence, as they build towards next year's World Cup in England.
Wales were narrowly beaten in Nelspruit on Saturday by a single point, having led 30-17 well into the second half.
The comeback from the Springboks denied Gatland's side a first-ever win on South African soil.
But head coach Gatland said: "Sometimes you play against the best teams in the world and our players that come in haven't always played at the same level of intensity.
"That's why we got caught out last week, particularly in the first half. We were also caught out in the first Test in Australia a couple of years ago and in the first Test in New Zealand in 2010 as well.
"But the boys have got comfortable with the pace and intensity and have come out and improved their performances in the second week.
Tough pool
"We have such a small playing base of players. We have got an incredibly tough pool for the World Cup but we can look forward to it with some confidence.
"We know on the day if we get the bounce of the ball and a couple of things go our way we are good enough to compete with the top teams in the world.
"We are probably a little bit off New Zealand at the moment but we have demonstrated with South Africa and Australia in the last couple of years it's just a case of getting over the line.
"It's just making sure that you get that elusive victory over a southern hemisphere team and then mentally it just changes that whole focus.
"As a collective we can be proud and, moving forward, this is not the result we would have wanted going into the off season but definitely the performance."