Phil Edwards goes all 007 on us as the Lions Test team starts to take shape
Our man in Australia, Phil Edwards, goes all 007 on us as the Lions Test team starts to take shape.
Last Updated: 09/06/13 12:44pm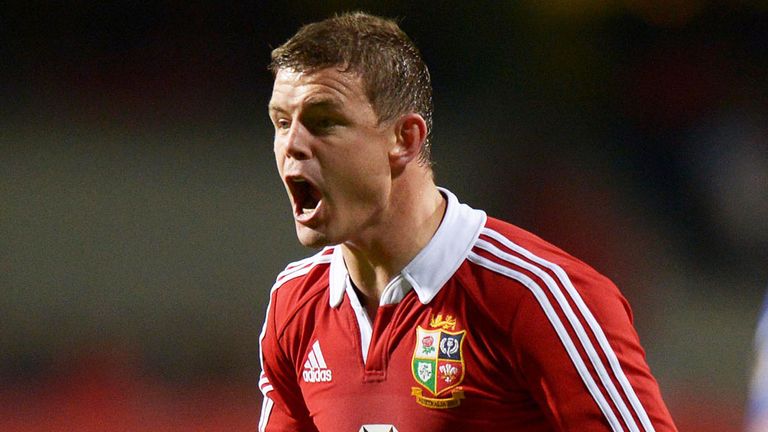 Ten years ago England were convinced they were the targets of a dirty tricks campaign at the World Cup. The yet to be knighted Clive Woodward had his training bases and stadium changing rooms swept for bugging devices, fearful that the Wallabies were trying to nick his trade secrets.
I remember once in Perth he claimed that those dastardly Aussies (boo, hiss etc.) were flying over England's training pitch in a helicopter to try to get a glimpse of his fine upstanding players (hurrah!) going through their set moves. It turned out that the chopper in question was an air-ambulance taking paramedics to a nasty prang on the freeway. Cue large helpings of humble pie.
When the Lions last ventured to these shores there were similar stories about nefarious goings-on. Back then the Wallabies appeared to have cracked the Lions' line-out codes, the Holy Grail for would-be secret agents in this sport. Some still believe that the edge they (allegedly) gained in this department became a major factor in the series. It makes you think about Justin Harrison's famous "steal" from Martin Johnson in the third and decisive test in Sydney.
Anyhow, as a result, England had experts in 2003 going through hotel rooms like wannabe James Bonds, feeling inside lampshades and unscrewing the ends of telephone receivers. They never claimed to have found anything, but it was all jolly good fun at the time for those of us in the press pack.
Ten years on and once again there are suggestions of shady practices involving long-lenses and the like. In the press conference that followed the game against the Queensland Reds, Warren Gatland spoke of the Lions security bods (ex-military types you wouldn't mess with) chasing an unidentified cameraman away from a training session in Perth. This caused quite a stir, but a day later the Head Coach (pedaling backwards as quickly as Mark Cavendish pedals forwards) was at pains to stress that any surveillance on the part of the Wallabies themselves has taken place during matches, which is all legal and tickety-boo.
This could then have been another in a lengthening list of so-called Gatland grenades, designed to unsettle the opposition. The trouble is that on more than one occasion, the affable New Zealander has metaphorically thrown the pin while letting the grenade fall on his foot. (That's enough spying, get back to the rugby - Ed).
Country file
Back to rugby then and the next match against Combined Country in Newcastle. Stuart Hogg plays at fly-half, while both Owen Farrell and Jonny Sexton are rested. The latter felt a slight twinge in his hamstring during the match against the Reds and many would like to see him wrapped up in an industrial-sized bag of cotton wool. Elsewhere, Jamie Roberts and Brian O'Driscoll partner each other in midfield for the first time since the South Africa tour in 2009, while Alex (Jet-Lag) Corbisiero comes straight into the action at loose-head. Simon Zebo has also been whistled up from Ireland's tour to the States as cover for the injured Tommy Bowe.
Slowly but surely the make-up of the first Test XV is taking shape in the minds of Gatland and his fellow coaches. In more ways than one, things are becoming as thrilling and intriguing as a cold-war espionage novel.
Watch every Lions game live only on Sky Sports. Click here to sign up or upgrade now.