Is the Pryce right?
Stevo says Leon Pryce could be the man to take Catalans to the next level against his old club St Helens.
Last Updated: 24/02/12 10:43am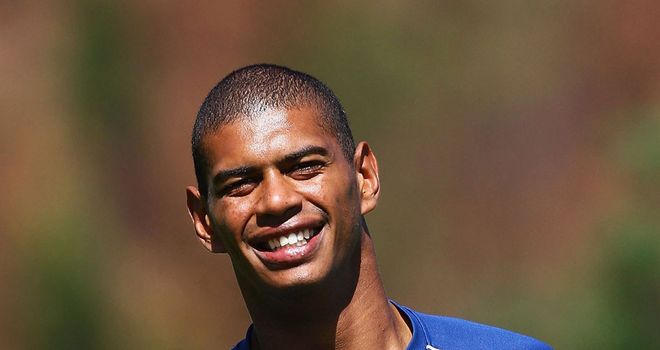 St Helens have to be red-hot favourites for this game but Catalans will be no pushovers.
Catalans are a very well organised unit and this will be a very big test for both of them. This will give us a good idea how far Catalans are going to go this season. If Catalans come up with a win then I think they will fly back to France knowing that they have got that extra piece in the jigsaw.
Leon Pryce could be the spark that they have been missing for the last few seasons. He is their first English player. They have done well with some great Antipodeans but they also have a good string of talented French players coming through and I think Pryce can really help to develop them.
He is the type of player who likes to be a star - he is used to it. He has been at so many Grand Finals that he should buy a flat next to Old Trafford because he has been there so many times.
He is an unusual player - he is not a structured player and I don't think he knows what he will do sometimes with the ball. That is very hard to defend against.
I like their new coach Trent Robinson who I think has really brought them together and made them more of a team. Even the little things like insisting that the overseas players have to learn French. It makes them feel part of the community which I think is very important.
Saints have got some superb talent, though. Jonny Lomax is a wonderfully talented player and I really look forward to see him in action. Lomax against Pryce is going to be some battle - who is going to be the game breaker?
Then they have James Roby - we are only three weeks into the competition and already he is being touted as the Man of Steel! There is so much talent out there; it is going to be a superb game.
STAR MAN: I am going to say Leon Pryce. He is up against his old team-mates and in most cases you would say they know his game inside out. But they don't! As I said before he plays on the cuff and on pure instinct. If he can get going and get the Catalans youngsters heads up then it could be a great day for them.
STEVO SAYS: I am thinking that this could be a draw! I really mean that. I think it may come down to some magic from Lomax or Pryce but I doubt there will be much in it.