Staniford ready for action
England skipper returns after a month's rest
Last Updated: June 28, 2012 4:30pm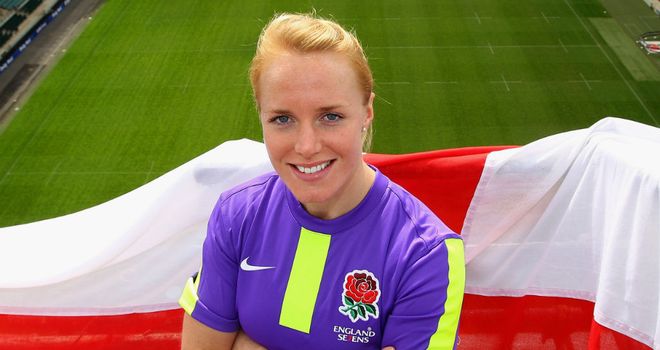 Michaela Staniford: Back for the World Cup qualifiers in Moscow
Rugby Union Betting

Rugby Union Betting

£10 Free Bet
England Women's captain Michaela Staniford claims she is 'fresh and ready to go' ahead of the FIRA AER European Sevens Series in Moscow.
Staniford returns for the tournament, which doubles as the World Cup qualifier, after being rested following the Marriott London Sevens triumph at Twickenham.
In the month Staniford had off, a youthful England side were put their paces at the Amsterdam Sevens before they claimed the opening leg of European Sevens Series.
And having been recalled for the trip to Moscow, Staniford can't wait to get back out on the pitch.
The Wasps star said: "It's great to be back with the squad.
"The squad has done a fantastic job over the last month but I can't wait to get back on the pitch again on Saturday and lead the players.
Strong
"I am feeling fresh and raring to go. We've got a very strong squad here, with some really experienced players and some youngsters who can help bring a new dynamic to our game."
England have been pooled with Portugal, Germany and Croatia in Moscow, with Barry Maddocks' side needing a top-five finish from the weekend to clinch a place at the World Cup.
Staniford, who also guided England to the Hong Kong Sevens title, added: "Our opponents in the pool stages are quite unknown to us. We don't really know what to expect but we are anticipating they'll be physical, athletic and fast teams.
"We will respect them but at the same time concentrate on our game and our results.
"It is going to a tough job this weekend. We know what we have got to do to qualify for the world cup and we will be doing everything we can to make that happen. And if we can take the title in Moscow too that would be a massive bonus."