Davies issues selection warning
New boss ready to make big calls ahead of opener
Last Updated: August 21, 2012 11:11am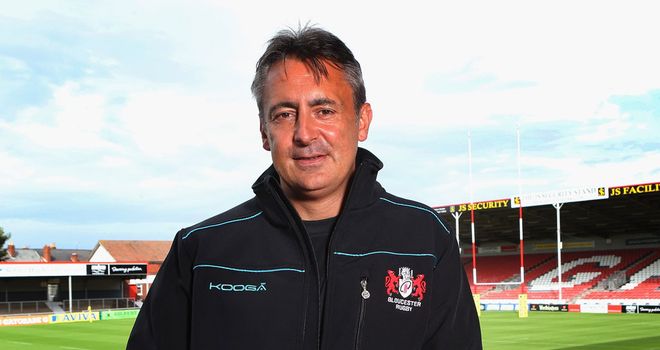 Nigel Davies: Ready to make the big calls ahead of Gloucester's season opener
Rugby Union Betting

Rugby Union Betting

£10 Free Bet
Gloucester coach Nigel Davies knows there will be members of his squad disappointed by his selections ahead of their Aviva Premiership opener against Northampton.
The Cherry and Whites kick-off their new campaign against the Saints on Saturday week at Kingsholm looking to improve upon their lowly 11th-place finish last time around.
Former Scarlets boss Davies insists there are no guarantees those who finished last season in the starting XV will retain their jobs, stating they need to have a good opening month.
Davies is pleased with the emerging talent in his squad and he is currently weighing the right time to blood the club's youngsters as he looks to keep his experienced players fresh throughout the campaign.
"There will be a lot of people disappointed by selection - there's some really big calls there for me to make."
Nigel Davies Quotes of the week
Massive
"The first of September is huge, it's a massive game and we can't underestimate that," Davies told The Citizen.
"But there's every chance that the side we start that game with will look different from the side that we finish the season with.
"It's a long and tough old season, and any successful sides are built around quality squads, not just 15 players.
"We've got to balance how we approach it, because it's a very important fixture and there's no getting away from that.
"There will be a lot of people disappointed by selection - there's some really big calls there for me to make.
"There are some players who will definitely come through for us this year, but the question is whether the first game is the right time for them to come into the side.
Decisions
"That's something I'm still working through, and we'll see next weekend. Tough decisions are great, though - in many respects the tougher the better.
"I've got a good feel for the players now, the primary focus on selection will be that we win this game, and that may mean that some of the guys who are not quite ready at this stage in terms of pure performance may miss out.
"But their turn will come, that's for sure.
"Selection will also be determined some times by plenty of other factors too, like the opposition and things like rotation too.
"I've already spoken with Jim Hamilton, and one of the things he said was last season was that he felt he was being played too often.
"And he was right. It's a very difficult balance, of course. If you overplay players, physically and mentally then you don't get the best out of them."