Rugby Union Expert & Columnist
Dewi Morris: Will Freddie Burns and Kyle Eastmond rise to the All Black challenge?
Last Updated: 05/06/14 6:42pm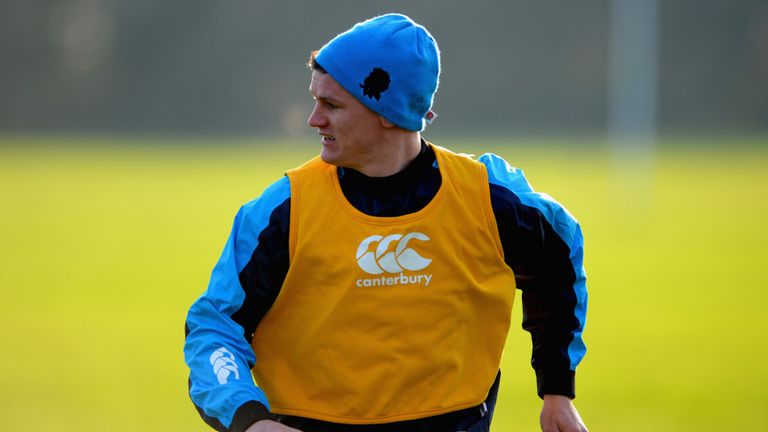 Is there a tougher place to go than New Zealand? South Africans may disagree with me but for me there is no bigger challenge than going to New Zealand on tour.
The game is a religion there and they are THE team to beat. They have not re-invented the game, they just do the basics very well and play faster than anyone else.
They play with pace and everyone is on the same script. This is the hardest place to go and win and I hope the England lads have learned their lines well because if their communication skills breakdown then the All Blacks will trample all over them.
There has been a lot of talk about the timing of this tour but it is what it is and England have to get on with it with the players that they have available. I am quite surprised to see that Stuart Lancaster has gone for Freddie Burns at No.10 for Saturday's first Test, though.
I am a big believer in giving people second chances and I think Danny Cipriani has done more than enough to deserve his second chance. Perhaps Freddie's ability to tackle better than Danny has come into the equation but form wise you would have to say Danny is streets ahead at the moment.
I am delighted, however, to see that Chris Pennell is on the bench and I hope he gets some time on the field. Even in a team that really struggled this year he has been superb and fully deserves his place on the form he has shown – despite Worcester's woes, his form has dictated his selection whereas Burns' form has not.
They need to starve New Zealand of any momentum and attempt to stifle them – especially at the breakdown.
Dewi Morris
Another area for concern for me is Kyle Eastmond at No.12. Eastmond is a promising talent but he has not played a lot of rugby and is still learning the role of a centre in rugby union.
He has a great sidestep and a real desire to attack the space but this is one of the channels that the All Blacks love to attack and both Burns and Eastmond are going to have to be spot on in defence. This could be the making of these two or it could be the mangling of them!
I am not privy to what has been going on in training but Lancaster and his coaching staff have really impressed me and they would have left no stone unturned to get everyone ready for what is coming. And let's face it what is coming is one heck of a stern test!
England's forwards have to set up a platform and get some go-forward going; if they don't then it is going to be a long day for them. England know what the All Blacks will bring, they are all about momentum and movement of the ball.
England need to get into them at the set-piece and that is why Geoff Parling has a big role to play. He needs to really command that lineout and put as much pressure on New Zealand as possible. They need to starve New Zealand of any momentum and attempt to stifle them – especially at the breakdown.
Dominance
This is a big game for Ben Morgan, too – he has a chance to show what he can do. He has the chance to show Lancaster that he is more than a 20-30 minute impact player.
It's a robust back row with Morgan, Chris Robshaw and James Haskell – and they will really need to put all their tackles in, carry well and give England dominance at the breakdown. There is plenty of talent in this England team and they have got the ammunition to create a whole lot of problems.
Will there be an upset? Well, there could be if everything goes according to plan. I don't think it will be a trouncing and I think England will put in a very brave performance but I can't see them winning this won.
The All Blacks may have only been together a short time but they know each other very well and more importantly they know what style they want to play – England are still developing their style and chopping and changing the key players does not help them get into a rhythm. It's not ideal but Lancaster will learn a lot about some new players and whether they will play a part in England's plans heading to the World Cup in 2015.
New Zealand's Auckland record speaks for itself  - they have not lost there in 20 years and have won 31 successive Tests at the ground. They love nothing better to have white shirts splattered all over the paddock and will come at England with everything they have and will not let up for the 80 minutes.
It is the end of a long hard season for these England players but it has just got a lot harder and we will see if they can handle the pace of the All Blacks' game. But that is why you become a professional rugby player, to test yourself against the best – and you don't get much better than the All Blacks in New Zealand!