Rugby Union Expert & Columnist
Dewi Morris pays tribute to Stuart Lancaster's England and says there will be only one winner in Rome
Dewi Morris pays tribute to Stuart Lancaster's England and says there will be only one winner in Rome.
Last Updated: 13/03/14 4:28pm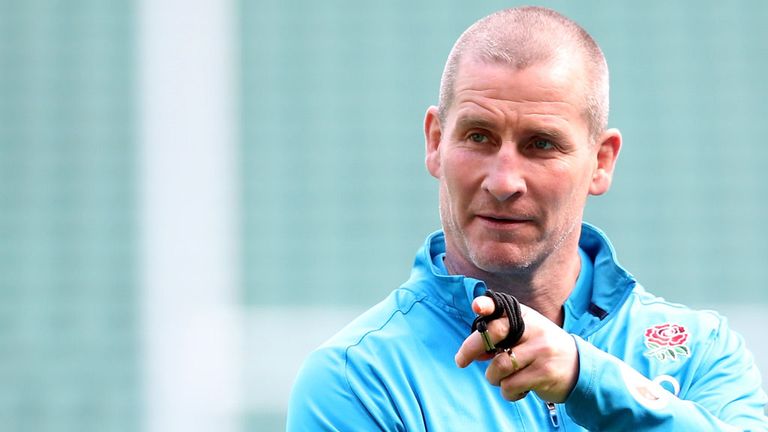 This England side is still evolving and the midfield - 10, 12 and 13 had outstanding games. I thought Owen Farrell probably had his best game in an England jersey yet. His tactical kicking was outstanding. He did not have to create too much but then again why should he when he has these White Orcs - as New Zealand once labelled England - just crashing the ball up.
England's back row were amazing to a man. They made 40 carries and 41 tackles between the three of them. Our back three also a carried the ball 43 times and England won nine turnover to four which tells you a lot.
Ben Morgan's role was more of a passing No.8 - he may not be as destructive as Billy Vunipola but he plays a different game that was very effective and I think he really stuck his hand up.
England were that aggressive that I did not think Wales stood a chance - not only with the ball in hand but also in defence.
I have been to Twickenham many times over the years when it has been bloody boring and a win was all that mattered. Well I think we all want to watch a game where not only is it important to get the victory but we want to be entertained as well. We got value for money on Sunday and they will have fans queuing up for tickets if they carry on playing with that attitude.
Staking a claim
We can see a team who are desperate for success and are prepared to play and the message I get from them is trust. I really believe that this England side can really stake a claim for the World Cup in 2015. It will be a fantastic three test tour in New Zealand. Unfortunately players from two sides won't be there due to the Premiership final but that just gives other players the chance to have a go and create even more strength in depth.
England are far from the finished article, there are still questions to be asked when sides as in South Africa and New Zealand can stop that flow of ball and can disrupt England's lineout and scrum and apply pressure all over the field.
But England are heading in the right direction. It will be hard game in Italy but there will only be one winner and that will be England.
I would have liked to have seen George Ford perhaps get a start against Italy but after Farrell's performance I can see why he has opted to stick with Farrell. I do hope Ford gets a good 30 minutes in the second half though.
England have a chance of winning a Championship - I don't think they will because I think Ireland will beat France, but England will want to end this campaign with a real statement and will not take their foot of the gas.