The result did not go England's way but Dewi Morris was delighted with their performance
Dewi Morris praises Billy Vunipola, Danny Care and Owen Farrell despite England's loss to France.
By Dewi Morris
Last Updated: 04/02/14 5:01pm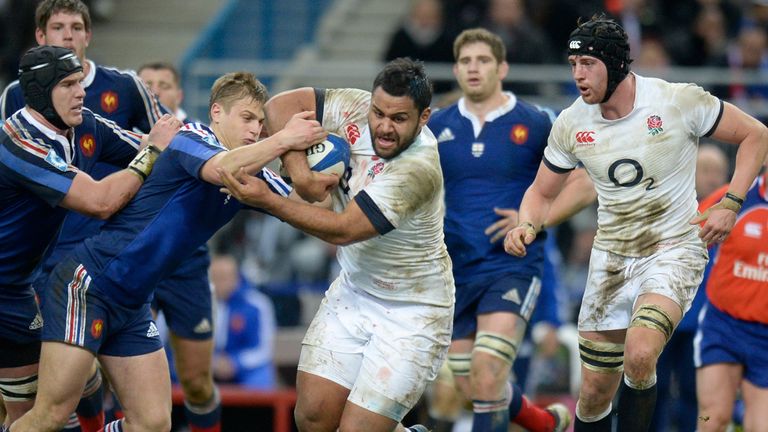 My player of the game was Billy Vunipola. He carried the ball 17 times and on average made about four metres each time. He also made nine tackles.
That is the kind of work-rate you need at this level and I thought he was outstanding. He is really growing into the role and is really hard to put down - I think he totally outshone Louis Picamoles; in fact I can barely remember the big French No.8 being on the pitch!
If you have a No.8 doing the traditional role then you have a tremendous chance of getting over that gain line and that sets you up to win more matches than you will lose.
I also thought that the half-back pairing of Danny Care and Owen Farrell was excellent. They both took the ball to the gain-line - Care carried the ball nine times and Farrell eight. That tells me England went from playing a very flat-footed, deep game at No.10 to really looking to change their attack and run it a bit more.
I was not surprised Care played that way because that's what he does at Harlequins but Farrell doesn't really play that way. He was made to do that by Care's livewire performance - the scrum-half dictates where the fly-half stands and I thought that was Care's best game in an England jersey.
Care is lucky to play with Nick Evans outside of him at Quins so he knows what a world-class fly-half wants and he worked hard on giving Farrell that sort of attacking ball. We know that Farrell has not quite got the pace but he was creating things for those around him and it was a good step up.
England's ability to challenge that gain-line was excellent and a real improvement on what it has been. If England continue in that vein then there is the opportunity to develop a 12 and a 13 who can pass and get the ball outwide.
I am not going to say much about Care's substitution but the look on his face went he went off said it all. I know from experience that if I am having one of the games of my life and I have got France where I want them, then I do not want to come off. At the end of the day it was Stuart Lancaster's decision but Care was the man who was changing that game, talking the pressure off 10 and rousing his forwards. I would have definitely kept him on.
The third set-piece
I don't want to harp on what could have, should have or would have happened because all in all this was a completely different mind-set from England and I credit Lancaster and Mike Catt for putting it into play and for Care and Farrell for executing it the way they did.
England may not have got anything from France but if they continue to play in this way then they could still win a Triple Crown and a Six Nations title.
I am sure this week they will be doing re-start after re-start, after restart! It's the third set-piece and at this level you have to take them properly! I am not jumping on any bandwagon or blaming anyone but if you know you are receiving a kick then you have to be ready for it and make sure you cover every possibility.
Look, I've dropped balls and it does happen, but in your first game in the Six Nations and away to France? Come on lads!
They will be kicking themselves; if they got that right, if they had taken it properly they could have kicked for territory and they would be putting pressure on France rather than Yoann Huget scoring in the corner after 30 seconds.
However, you cannot be too harsh on England; they fought back brilliantly and would have won this game had it not been for a clever bit of substitution from Philippe Saint-Andre who sent on Gael Fickou to weave his magic.
England are learning all their lessons - what combinations are working, what best attacking plans to use and also that one mistake at this level will cost you dearly.