Dewi Morris: What will the Lions do when they cannot run through Australia?
Dewi Morris says that the lack of a realistic plan B for the Lions makes Australia favourite to win the series.
Last Updated: 04/07/13 8:17am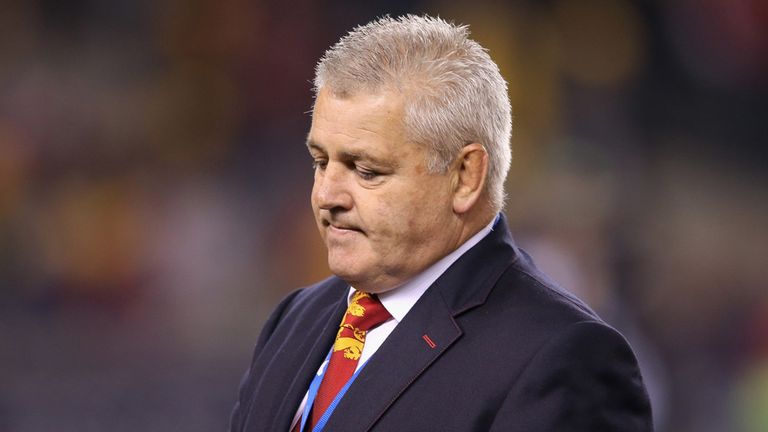 Warren Gatland has set his stall out for Saturday and has decided that there is only one way to beat Australia and that is by playing 'bash it up rugby'. We should not really be surprised because that is the way Wales play.
Apart from the Wales v England game in the Six Nations, Wales have not played running rugby at all and it is the same way the Lions have played on this tour.
You cannot include some of the warm-up games because they were farcical as the Aussie teams were so under strength.
It comes down to big is beautiful as far as Gatland is concerned, and while it's a big call to drop O'Driscoll from the starting XV, the biggest call is not even to have him on the bench.
I get that Jonathan Davies and Jamie Roberts have played a lot together but will that be enough? If you are going to use these big ball carriers then you have to get back of the lineout ball; and that has been a big problem for the Lions.
Tom Croft is arguably the best man for that back of the lineout ball but the lineout has not been going that well. People say he is not big enough and does not hit the rucks hard enough but one thing you could guarantee from him - for Leicester, for England and for the Lions before - was that quality lineout ball.
The problem is that the hookers have done a pretty good job - as at this level a pretty good job is not good enough.
Route One
Because the ball has not been good, the Lions have only attacked route one and that is really easy to defend. They play against big boys from New Zealand and South Africa on a weekly basis in the Super Rugby competition, so a Jamie Roberts and a Jonathan Davies is nothing new to them.
The Australian backline ask a lot more questions in attack than the Lions do. They try to use the ball and move it more - it is all about fluidity and balance.
They know how to nick games and are very comfortable with their defence, too. The stats from the second Test showed the Lions did not make any line breaks and are not going to make any in the third Test without front foot ball.
Gatland has put all his eggs into one basket. He is going with Plan A and has like-for-like on the bench. There are no players on the bench who can come on and change things around if Plan A is not working.
We have not seen the Lions do much with the ball - apart from George North's wonder try - and for me the problem with their attack started when Gatland was picking his backroom staff and elected not to take Joe Schmidt.
Management
Schmidt would have given this Lions side another aspect to their game - as we have seen with Leinster. The Lions are opting for a game that is strategic, territorial and statistical. It's about bashing the ball up the middle and trying to get some territory for Leigh Halfpenny to slot a penalty.
This squad has enough talent and skill to beat the Aussies but unfortunately they have not shown it with this pattern of rugby. They are going to have to play out of their skins on Saturday. The Wallaby forwards are getting stronger and they are getting more comfortable in their patterns and game management.
The key man for me on Saturday is Mike Phillips. He did not have the best game in the first Test but he is going to have to be at his very best against the best No. 9 in the world - Will Genia. If he can match him then that may start things going the Lions way.
The first two Tests have been very close - although Australia did blow 14 points in the first through missed kicks - but I can see the hosts getting the momentum and beating the Lions... or Wales!
I hope I am wrong and we win, though, we are desperate for a Lions series win.
Watch every Lions game live only on Sky Sports. Click here to sign up or upgrade now.