Sale must learn lessons from disappointing season says Dewi Morris
Dewi Morris says farewell to London Welsh and implores Sale to learn their lessons well.
Last Updated: 19/04/13 8:35am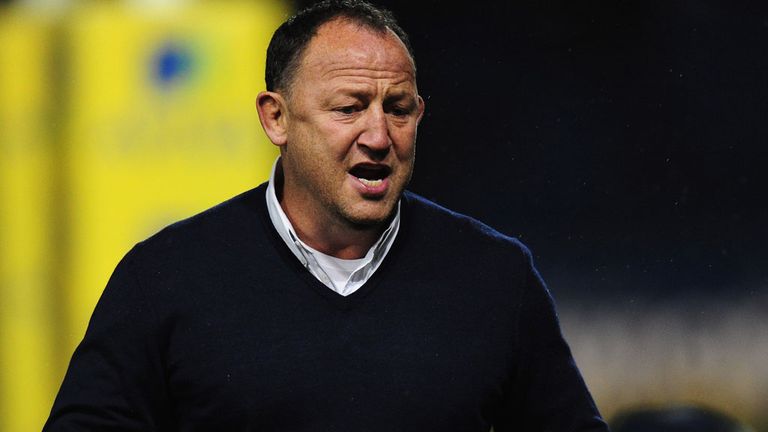 It is a sad day for the club but even without that five-point deduction for fielding an ineligible player, I still think that London Welsh would be heading for the Championship.
I watched the game against Saints which sealed their fate and as ever they were committed and brave but they were slightly underpowered and you could see deficiencies throughout the team.
It is a sad scenario - no one wants to see any side go down but if you are not good enough come the end of the season and have not got enough points, then that is it.
They were hampered in coming up to the Premiership, as was well documented, but they got off to a very good start and really put the pressure on the likes of London Irish, Sale and Worcester to a certain extent.
However, in the end they did not have quality throughout their squad to really compete. Their starting XV are pretty good but they just have not got that squad strength and depth that is needed in the Premiership.
It is the harsh reality of promotion and relegation and I hope they can regroup - I would hate them to go the same way as my old club Orrell and disappear. I think they would be best served to cut their costs and head back to Old Deer Park and regenerate there.
Lessons to be learnt
Sale will be very relieved that they did not fall over the cliff - they were at the edge but managed to survive.
It was interesting to see them play with a little bit more of a relaxed air about them against Gloucester. The two charge-down tries helped them get off to a flyer and Dwayne Peel back at No.9 gave them a boost too. They looked like they were enjoying their rugby with their forwards generating quick ball and really competing.
It is a bit disappointing that a side like Sale, who many tipped to do well this season, have only just managed to survive. It will be a massive relief for Steve Diamond who is doing what Steve Diamond does and is promising new signings.
I hope they have learnt a lesson though; they cannot afford to give massive contracts to players who are not going to perform. They have to get the right players in to take the club forward - the big names are not always the right names!
They need to get some more carriers onto their books, they have not had them until Andy Powell came back on the scene and gave them some much-needed go forward. Rugby is all about territory; it's about being smart and kicking yourself into territory. However, sometimes you have to carry the ball and Sale were really lacking in that department
Next season is next season though and for the moment there is a huge sigh of relief in Cheshire that Sale are still in the Premiership - we don't want to go through this again though!