Dewi Morris blogs on foreign Lions, Welsh's woes and Joost van der Westhuizen
Dewi Morris looks at 'foreign' Lions who deserve a call-up and pays tribute to Joost van der Westhuizen.
Last Updated: 27/03/13 5:14pm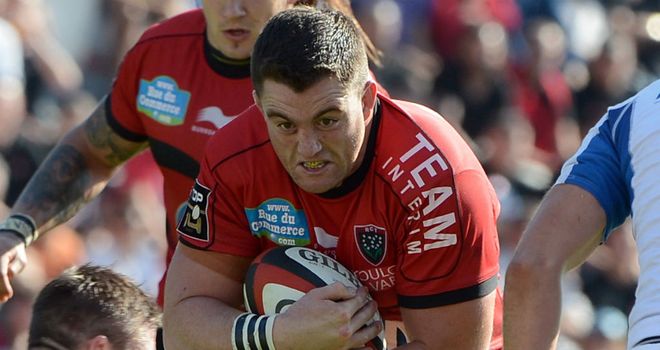 Armitage, Nathan Hines and Andrew Sheridan are playing exceptional well and while they may not have been exposed to the Six Nations, they have been playing at the top of their game in the Top 14 and in the Heineken Cup.
Stuart Lancaster left Armitage out of England's summer tour last year and for me that was criminal. His club performance for Toulon got even better but once again he was overlooked for the Six Nations. I know I have been banging on about this, but he has to go on tour to Argentina with England if he does not get a Lions berth.
Toulon prop Sheridan is another player who must be on Gatland's list. Gethin Jenkins had a great game against England but he is third choice at Toulon while Sheridan is pulling up trees out there. Meanwhile, Hines gets better and better for Clermont Auvergne and is keeping all comers at bay.
Gatland has said that if players are not available for the Lions warm-up game against the Barbarians in Hong Kong then they won't be considered. However the likes of Sheridan, Hines and Armitage will probably be involved in the Top 14 final on the same day and I think the Lions will be missing a trick if they do not consider this trio.
Welsh woes
I am not privy to what exactly went on with London Welsh but the powers that be have decided that it is a serious breach of the rules and stuck to their guns regarding their points deduction and their fine.
In fact, so heinous is their crime that team manager Mike Scott has been given a lifetime suspension from any involvement in rugby union after providing false information over the registration of scrum-half Tyson Keats.
It's a real blow for the club but I do think that they were lucky to get away with just losing five points. However with four rounds to go they can still avoid relegation.
They had to get some sort of punishment - if a player is not eligible to play and does play then there has to be some sort of sanction.
It is a shame that it has happened as the relegation battle between them and Sale was looking to go down to the wire - London Welsh have been deducted five points and that is exactly what separates the two sides now.
It's definitely a lifeline for Sale who have been very disappointing this season - in fact they have at times been downright embarrassing. However for whatever reason they have been given a real chance to survive and we will see if they make the most of it.
Sale have a big game away to London Irish and then are at home to Gloucester then have Saints away before their final game at home to London Wasps. London Welsh head to Bath on Saturday, then host Northampton before facing London Irish and finishing with a home tie against Worcester.
One good win and London Welsh are back in the mix - let's see if they can do it.
Joost
I must admit that Joost van Der Westhuizen and I were not the best of friends on or off the pitch but what has happened to him is terrible. The legendary scrumhalf who helped South Africa lift the World Cup in 1995 was diagnosed with Motor Neurone Disease in 2010 and given just two years to live.
I remember playing against him when England toured South Africa in 1994. The first test was played up in Pretoria and it was the first time that F.W de Klerk came out second to Nelson Mandela so it was a quite an iconic game.
We absolutely put them to the sword in that game and soundly beat them 32-15. In the second test in Cape Town he got dropped to the bench and I was up against Johan Roux - the Boks turned the tables on us that day and soundly beat us 27-9. Joost did get on that game and, although he was on the wing, he showed glimpses of the great player he would become.
I caught up again with him last week and while it was terrible to see this once great athlete suffering so badly with Motor Neurone Disease, he is battling just as hard as he used to on the pitch. Talking about rugby, his eyes lit up and while his speech is also affected by this terrible disease he loves talking about the game he loves so much.
He was over in the UK to raise awareness and money for his foundation - to help improve the quality of life for those suffering with Motor Neurone Disease and their families. He is doing what he can to help those all around the world and I wish him well for the future.