Attack is the key
Dewi Morris is delighted that England have discovered that attack is the best form of defence.
Last Updated: 06/02/13 4:56pm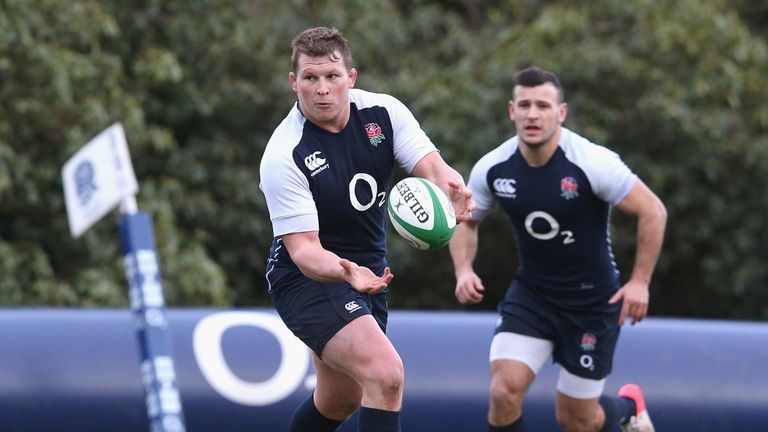 Well, England certainly showed that they could kick on from their win against New Zealand with a terrific Six Nations win over Scotland.
Yes, there will be harder tests to come but we all wanted to see an England side prepared to go out and attack.
I am delighted the way that England have embraced this attacking rugby and they are playing a Harlequins-style of rugby - they are not afraid to try things and it really is starting to pay off as they play a really exciting and attack-orientated game. They are making mistakes but I can forgive them for that because they are on the attack and are prepared to play at pace.
Scotland could not stick their finger in the dam and stop the supply of good, quality and quick ball! They did not put any pressure on the England halfbacks, which did disappoint me, but then again, like Harlequins, you may know what is coming but it is still very hard to stop.
England skipper Chris Robshaw was superb and his energy and his commitment was spectacular. Owen Farrell also had a very good game - he was not really pressured which allowed him to really get on to the front foot and use that quick ball effectively. It was a far cry from hitting it up for three phases in the forwards and then give it to a centre who just bashes it up the middle.
Next up for England are Ireland in Dublin and I would make a couple of tweaks. I would start Dylan Hartley at hooker in place of Tom Youngs - I've nothing against Tom but Hartley's size will help them really attack their Irish counterparts. It will also be nice for Hartley and Rory Best to reacquaint themselves after that fiery meeting between Northampton and Ulster in the Heineken Cup.
Last season Tom Court's frailties were exposed by England in the front row and I can really see them targeting the Irish front row again - that is why Hartley should be on. Mike Ross is really going to have to have the game of his life and even if he is not 100 per cent I still see him being risked. Declan Fitzpatrick will be on the bench and if needed will really have to step up.
I think Manu Tuilagi should also be in for Brad Barritt. Barrit did have his best passing game for England but Tuilagi will really scare the Ireland defence. I remember a game between Ireland and France where Brian O'Driscoll really struggled with the physicality of Mathieu Bastareaud and I expect England will want Tuilagi to do the same thing.
O'Driscoll is a superb player, though, and while there is some doubt as to who will partner him, he will have the England defence on edge too.
I think England will have a rough ride at the breakdown against the likes of Jamie Heaslip, Sean O'Brien and Peter Mahoney but that is a challenge for them and they need to rise to that challenge.
Ireland played a similar game to what England did and Wales could not keep in touch with them. They got the breakdown spot on and used that quick ball to maximum effect.
The problem for Ireland is that they need their first XV to be fit because England's bench is very strong and gives even more impetus to a side on the 60-minute mark. Ireland don't quite have that dynamism, but they are a very clever side and have some game changers on the field.
Johnny Sexton continues to be head and shoulders above everyone else at fly-half but young Farrell loves a challenge and will be out to show the Lions selectors what he can do. It should be a riveting game.
Wales woes
I have big concerns for Wales going to France this weekend.
It is never easy to go to France and the fact that they lost to Italy means they will be really up for this game.
Italy totally deserved their win; I did say that Louis Picamoles was the best No.8 in the Northern hemisphere - well, I have to revise that and say that Picamoles and Sergio Parisse are the best! Parisse showed just what it means to play for Italy, he was outstanding.
Back to Wales and there are some big question marks hanging over their players. Gethin Jenkins is struggling, Mike Phillips is not fizzing and Sam Warburton's lack of form is really worrying too.
Justin Tiputic has to play without a shadow of a doubt and whether he plays with Aaron Shingler or Warburton will remain to be seen. I would play two fetchers against Wales - Warburton would have one last chance, with Tipuric on the other side and Toby Faletau at No.8.
Against France, Jamie Roberts really has to call for the ball more and really hit that gainline at pace and Jonathan Davies need to learn how to pass the ball properly! He is a great player but perhaps eight losses on the bounce has affected his quality.
France away is a big test, a chance to prove yourself against some of the best players in Europe. It's up to Wales now, this is a going to be a big task for them.