Dewi Morris is still shocked Joe Schmidt is not in the Lions coaching team and looks forward to the 2013 Six Nations
The first name on the British and Irish Lions wish-list should have been Joe Schmidt, says Dewi Morris.
Last Updated: 27/12/12 9:38am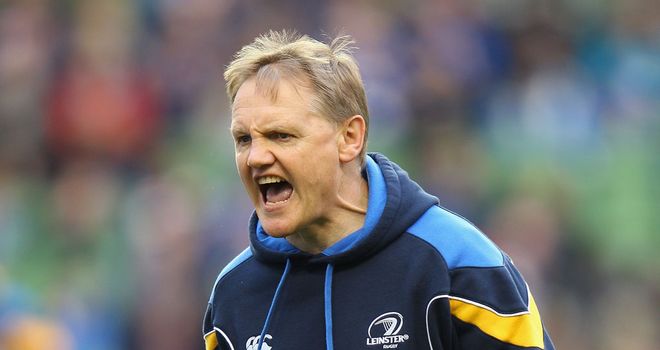 From the moment Gatland was announced as the head coach for the British and Irish Lions I have said he has to take Schmidt. I'm not sure why he hasn't - there is some talk about getting the 'balance' right but before he approached anyone else Gatland should have secured Schmidt as the backs coach.
I don't think Rob's record is as good as Schmidt's and I don't think he has the standing with the rest of the other countries that Schmidt has.
I have talked at length with Nathan Hines about Schmidt and he says he is a fantastic motivator. He is an incredibly quiet motivational speaker who can make you feel small - it does not matter if you are Brian O'Driscoll with all his caps - he just has the ability to get to you no matter who you are.
I know Leinster are in a bit of a bad place at the moment but some of the passing and precision we have seen from them has been phenomenal. You can see where he is trying to take them and it is that backline play that the Lions desperately need - especially against Australia.
There is no way that Howley is up to the same calibre as Schmidt at the moment. We know the Lions will have a formidable forward unit but we also have to be smart with the backs as well and I think if they had picked Schmidt he would have worked out the best way to do that - especially as at this early stage Leinster's Johnny Sexton looks more than likely to be the Lion's No. 10.
The Aussies are masters of the backline play and have been criticised for not actually utilising their backs as much as they should and Howley and Gatland really need to come up with something special to fight fire with fire. I really do hope that the British and Irish Lions go and win the series but I would be a much happier man if Schmidt was going.
Six Nations expectations
Before we get too excited about the Lions we have the Six Nations too look forward too. France under Philippe Saint-Andre are looking like returning to their entertaining ways of old. They were superb against Australia and I think they will be very hard to beat.
The likes of Scotland, Wales and Ireland really need to lift their games and France have shown that the way forward is to be prepared to have a go with ball in hand.
I don't want to keep on going on about England beating New Zealand but it is the only thing we can hang onto at the moment and I really hope that this is not a one off and England continue to grow and develop.
I am hoping that we see a more positive attitude and I really think that offence must take precedent over defence in the Six Nations.