England must be physical to get a result against South Africa in Autumn International, says Dewi Morris
Dewi Morris says that England must prepare for an old-fashioned arm wrestle against South Africa.
Last Updated: 26/11/12 11:40am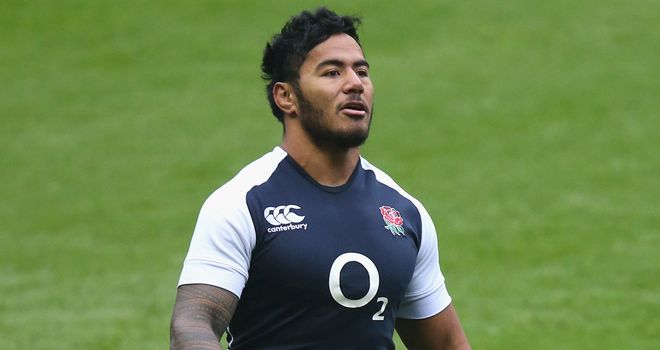 This Saturday it is a totally different challenge as South Africa are coming with a hammer - and they will keep on banging away until something cracks.
I don't think the Springboks pose any real rugby threat behind the scrum with ball in hand like Australia and New Zealand do, but that is not to say they are not extremely dangerous.
What they do pose is why I think rugby was invented in the first place - an incredible physical challenge that looks to totally intimidate the opposition; that is what they did against Scotland for 40 minutes and that is what they did against Ireland before that.
South Africa do not look to win the game by 20 or 30 points, they just look to win the game and they will batter and wear you down to achieve that goal.
We will see the likes of Willem Alberts, Duane Vermeulen, Eben Etzebeth and Adriaan Strauss running full tilt into England and their back-row will definitely be coming straight down that number 10 channel.
They will also be relentless in the scrum and lineout, while the ball will be going up in the air from Patrick Lambie and Ruan Pienaar and the likes of JP Pietersen and Jean DeVilliers will chase it all day.
England know exactly what is coming but what do they need to do to stop the Bok machine? I think that the mantra 'time to deliver', which has been prominent in the England camp, has to now change to 'man up'.
Hit back
They cannot afford to let South Africa dominate them in the scrum, and especially at the breakdown area.
They need to put their bodies on the line and be sensible, not give away stupid penalties, scrum and lineout very well and hit South Africa back at every opportunity.
If England can stand up to the Boks for the first 10 or 15 minutes and maybe get a lead, then all of a sudden South Africa are playing catch up, though I would have liked to have seen Mauritz Botha in the second row as he brings a bit of mongrel.
The Australia loss also showed that England do not have an out and out No. 7 as Tom Wood is still more of a six and a half, while I think Lancaster stuck with Brad Baritt and Manu Tuilagi in the midfield as he is confident that they can stand up physically.
I am all for entertaining the crowd with fancy-dan stuff but that is not for this weekend. This is not the game to start throwing the ball around; it is the game to bite down on the bullet and get stuck in.
It takes one heck of a physical effort to beat South Africa and if you show any weakness or do not front up to them physically, then they will come even harder at you.
We get blinkered that the Six Nations is the be-all and end-all of rugby competitions but our players need to realise that they have to up their game for the likes of South Africa, New Zealand and Australia.
This South African side is beatable, I have no doubt about that; they don't have many players who will make you think outside the box.
I think this will be a close game with only a couple of points in it - and let's hope it falls England's way. They really need it to.