Plan B for Worcester
Dewi Morris says that Worcester have to mix it up if they hope to survive in the Premiership.
Last Updated: 07/10/11 2:34pm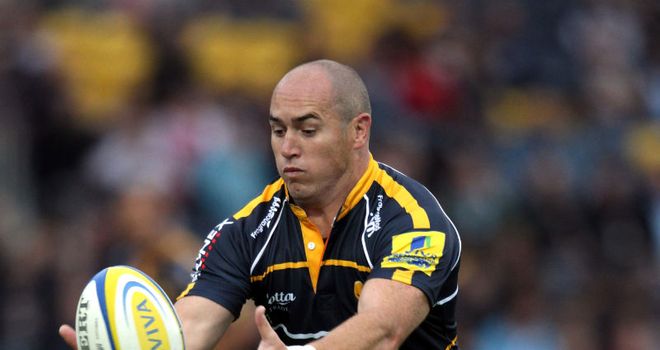 Worcester are very workman-like and they went about their business last weekend against Northampton knowing that it was a must-win game for them.
They know that if they are to survive in the Premiership then they need to get a rock-solid foundation and get some home form. It is a learning process for Worcester who are back up in the Premiership and Phil Davis and Richard Hill are well aware that things that they did in the past may not work in the top flight. The game has changed since they were last in the Premiership and they need to adapt.
They are going to have to go out and buy a couple of forwards, a tight head in particular. They need to add a bit of zip into their play too and not just rely on the boot of Andy Goode.
Goode was not exactly on the mark with his kicking last week; your No.10 has to make the right decisions and kick his goals to survive - Goode knows that and will sort that out.
With Newcastle winning against Wasps there is even more pressure on them and they know it is going to be a very hard season for them. They do have some experienced players though which will hold them in good stead but they do need to revitalise their squad.
In a way they are a bit like England - they have one way and only one way of playing. Worcester have to find another way to play to keep teams thinking.
Shaun Perry has been a great asset to them at scrum half and Errie Classens has been superb at fullback. I really would like to see more of him hitting the line and keeping defences guessing.
Exiles need to tighten up
London Irish lost a very entertaining game at Gloucester - their coach Toby Booth was happy with the way his young team handled that game despite the loss but will be looking for them to win at home.
London Irish need to strengthen their side as well - they want to play that open game but you can't play that way all the time. Like Worcester they need to bolster up their pack but they have got some great backs and I have been impressed with Jonathon Joseph in the centre. He has been touted as England's answer to the No.12 problem. It is still early days as far as England is concerned but he is a wonderful player.
They also have the likes of Adam Thompstone on the wing, Daniel Bowden at fly-half and Darren Allinson at scrum-half. But your backs do well when your forwards are on the front foot and that is why they need to get the cheque book out and buy some beef.
A lot has been said about Worcester's defence - under Former England defence coach Phil Larder Worcester have been very tight but they will be aware of the threat of the Exiles strike power. They need to really keep their defensive formation against the likes of Thompstone and Topsy Ojo.
However, if Worcester lay a good platform and Goode can make the most of his penalties then they will be confident that they can claim a third win.