dumpTackle tops
While the market for football tops might be overcrowded, dumpTackle has been flying the flag for rugby fans.
By Tony Curtis. Last Updated: November 21, 2011 10:40am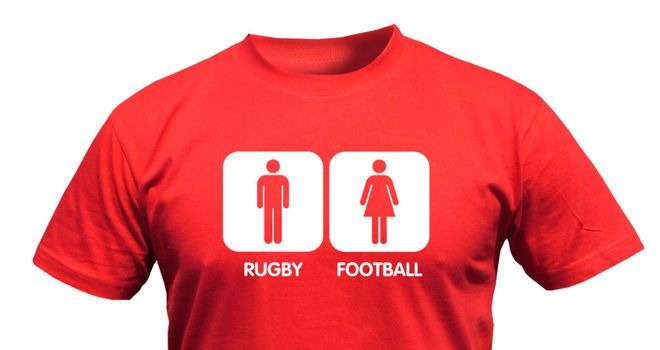 While the market for football tops might be overcrowded, the guys at dumpTackle have been flying the flag in the rugby sector.
Founded by two rugby fanatic entrepreneurs this year and with a brand that doesn't take itself too seriously, dumpTackle has already produced more than 60 T-shirt designs.
And sticking with a light-hearted take on sport, their No.1 seller takes a swipe at their footballing cousins.
The 'Rugby>Football' design has quickly become the Internet-based company's signature top and has become a hit with fans of the sport around the world - with sales stretching across to New Zealand and Australia.
Although a simple idea, the top - available in a range of colours - understandably receives a good reaction in rugby circles and even a laugh or two from football fans
But as well as the popular 'Rugby>Football' design, dumpTackle have a wide-range of tops available - from celebrating some of the game's greatest characters to sporting banter.
Images of Sir Ian McGeechan, Chris Ashton and Dan Carter are among some of the designs, while the 'Philosophy' range are guaranteed to put a smile on your face.
Unlike some of the tops you can buy online, the designs are printed on top quality material and represent good value for money.
The 'Rugby>Football' is priced at just £15.99, with some of company's designs also available on hoodies and even canvas.
All the tops are available from www.dumpTackle.com with the site even having a 'What's New' section so you can keep up to date with their latest designs.