Collision course
Miles Harrison says Leinster and Clermont are heading towards another epic encounter.
Last Updated: 14/12/12 2:44pm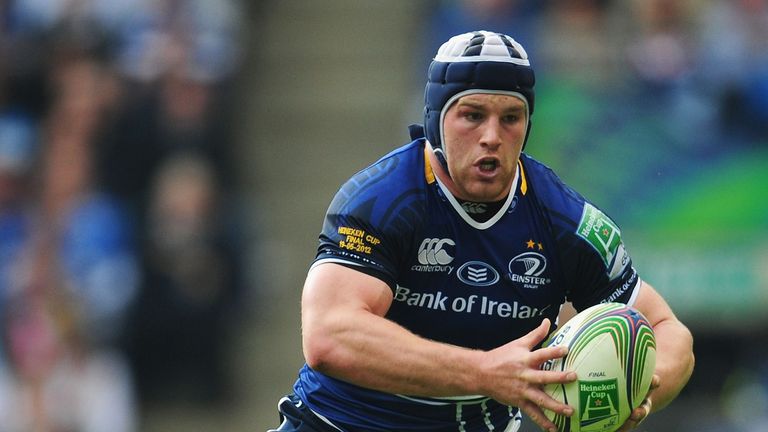 Leinster's dream of making it three European titles in a row hang in the balance as they get ready for another epic clash against Clermont.
They are five points behind the French giants and know that a win at the Aviva Stadium will drastically improve their chances of automatically qualifying for the knock-out stages.
Clermont revenged their recent losses against Leinster with a 15-12 win last weekend, however Leinster will take heart from their tactical nous that almost saw them ending Clermont's 50 home match-winning streak. Miles Harrison will be at the Aviva Stadium for round two of this heavyweight clash and is expecting another epic encounter.
Last week Clermont won and kept their impressive home record but Leinster did come away with a crucial bonus point - who will be the happier heading into this game?
MILES REPLIES: Anyone who goes to and gets a bonus point from Clermont has done very well, so Leinster are not going to be unhappy with that. They had to come away with something and they did. But, there's no doubt that Clermont will be reasonably happy too - not just with the fact that they won the game. They needed to beat Leinster to get over the recent history between the two teams - Clermont had a monkey to get off their back and they looked pretty pleased at the end on Sunday having done that. Now, heading into this weekend, Leinster know that they simply have to win this game while Clermont could afford to lose it. Also, if it is the same scenario as last week and Leinster win but the away side get a bonus point, then the French side will end round four in a much better position than Leinster. So, when it comes to happiness going into this match, Clermont will be the more content with the five point cushion that they currently have over Leinster at the top of the table.
Yes, there has been a lot of talk about the five points separating them, will Leinster be targeting that or will they be just targeting the win?
MILES REPLIES: They will be mindful of it; it will never leave their thought process but it will be right at the back of the mind. Leinster have played very well at the Aviva Stadium in the past, it is a ground that has encouraged some fine performances from them. But, they have only scored one try in three games in the Heineken Cup so far this season and let's not forget they are playing Clermont, who are realistic contenders for the title. Can they score four tries against them? That will be extremely difficult even for Leinster. So, they need to win the game first and foremost. But, say they are three tries scored with ten minutes to go, I am sure they will be very mindful of getting that fourth score then! However, it is not a day to get carried away by what might not be possible anyway.
Leinster are still missing a few key players, how will that affect them at home?
MILES REPLIES: Of course it has impact but they were missing those players last week and did very well. The guys who came in were excellent - Ian Madigan at fullback, Andrew Goodman at 12 and I thought Gordon D'Arcy responded very well to the big leadership role in the backline. I'm not saying that the loss of Brian O'Driscoll, Luke Fitzgerland and Rob Kearney is not important because they are key players but I thought Leinster did extremely well without them and there is no reason why they should not do that again this weekend. Just whilst we are talking about individuals, Sean O'Brien was magnificent on his return and I think the Lions' selectors would have had a good look at him last weekend and purred with satisfaction. He is going to be a big player for Leinster this weekend, for Ireland in the Six Nations and, I think, for the Lions in the summer as well.
How will Clermont approach this game - will not having to win affect their mind-set?
MILES REPLIES: Good question - perhaps the telling one. In days gone by, I think it would definitely have been a factor but I am not so sure now. Clermont could be starting to show that they are ready. You may say that if that is the case, then why did they not deny Leinster the bonus point last week? But, I think Clermont still have a lot of Leinster baggage to deal with and just getting that win against a side that has beaten them in very tight situations in the last two knock-out games that they have played, was a psychological barrier for them. We will only find out what that win has done for them when we see them play this weekend but I would argue that they are in a better place than they have ever been before going to play Leinster in Dublin, both on the table and in their minds. Whether that is enough is a totally different matter because Leinster again showed just what they are made of. The champions should go into this match in confident mood themselves. And, at a packed out Aviva Stadium they are going to be about as tough to beat as any other team in this competition on their own patch - even, dare I say, as tough to beat as Clermont are at home!