Tough task ahead
Miles Harrison says Leinster will need all their experience to come away with something at Clermont.
Last Updated: 08/12/12 4:49pm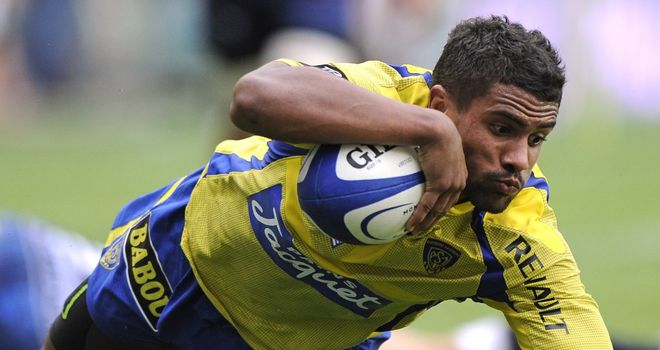 Leinster face the daunting task of travelling to Clermont on Sunday for the clash of round three of the Heineken Cup.
The double defending champions and French giants, who have never won the Heineken Cup, are both unbeaten in Pool 5, but Clermont have a two-point advantage thanks to two crucial bonus points from games against Scarlets and Exeter.
In recent years results have gone Leinster's way having pipped Clermont to the post 19-15 in the semi-finals in the last campaign and beating them 29 - 28 in the quarter-finals in 2010.
However with a staggering record of 50 unbeaten home wins to defend, Miles Harrison says that Leinster will need all their experience to come away with something from Stade Marcel Michelin.
Another mouth-watering game on offer Miles, do you think this one is personal for Clermont?
MILES REPLIES: There is a bit of history here between the two sides in terms of last year's semi-final and before with that famous quarter-final in Dublin. I think when the draw was made and you saw these two were in the same Pool you immediately thought these games would be simply unmissable. Indeed, you are not going to get more anticipated Pool matches in this season's Heineken Cup than the Clermont v Leinster clashes. Clearly, they are two teams who can win this competition - Leinster have proved it and are going for this third straight title and for four in five years, which would be something very special if they achieve it. Clermont have thrown so much into this competition - they have moved away from being one of the French teams that is suspicious about Europe. They have really embraced it but have not been able to win it yet, it is the missing link in their jigsaw and they are desperate for it. Their performances to date, at home to the Scarlets and away to Exeter, suggest they are ready now. This season Leinster have played two and won two but they have not got any bonus points and will be a little concerned about that and their form in general. If you offered them a losing bonus point out of the Clermont game, I think they would take it anybody would. But, this doesn't mean that Leinster will not go in believing they that can do it - we know they will back themselves and why wouldn't you, with all those titles?
Leinster may have an eye on the treble Miles, but their injury list is a big worry isn't it?
MILES REPLIES: It is not good. A lot has been made by some recently about Irish teams having more time to prepare for and to recover from these big European games in comparison to the English clubs but that certainly does not apply to Leinster. They have had no continuity whatsoever; they have not been able to establish any combinations or rhythm - which has sort of shown on the scoreboard. But, they need to put that aside and it cannot play any part in their mental approach to this game. They need to work with what they've got, which is still a team to make others jealous, and concentrate totally on getting the upper-hand over these two legs against Clermont. Anything less and Clermont Auvergne have the capacity to punish them and Leinster could be in trouble in the Cup this year.
We can't talk about a trip to Clermont without speaking about their unbelievable home record.
MILES REPLIES: It sums it all up really; they just do not lose at home! I know in the French league there is a general acceptance that you don't win on the road which creates slightly distorted home win stats. However, in Clermont's case, I don't think that holds true - it is such a special place and so intense, that they would win regardless of the mind-set of the opposition. On their home ground, they can be just rampant and once they get their heads up, there is nothing that the opposition can do. I love going to Stade Marcel Michelin to watch but it must be brutal if you are on the receiving end.
Looking at both squads there is a plethora of talent - for Clermont's Top 14 game against Toulouse they had six internationals on the bench! Who are you looking forward to seeing on Sunday?
MILES REPLIES: I was dreading that question! As you said there is just so much talent on show, it is a case of how long have you got? But, because of the way the semi-final ended for him last year, I am looking forward to seeing Wesley Fofana. He had that place in the Final at the end of his fingertips and, I would argue, the Heineken Cup as well. Fofana has some unfinished business in this fixture. Another player, and to put my Lions hat on, would be Lee Byrne. He is out of the picture at the moment in terms of Welsh international rugby but whenever I have seen him play for Clermont he plays very well indeed. The French based players are not best placed for Lions' consideration given that the likes of Byrne will be involved in the big games at the end of their domestic season. Also, full-back is looking a very competitive position for the Lions but Byrne has a chance to remind us all over the next couple of weeks as to why he was a Lion in 2009 and why he'd love to be again in 2013.