The perfect start
They may be missing key players, but Miles says England have plenty to prove against the Barbarians.
Last Updated: 25/05/12 3:06pm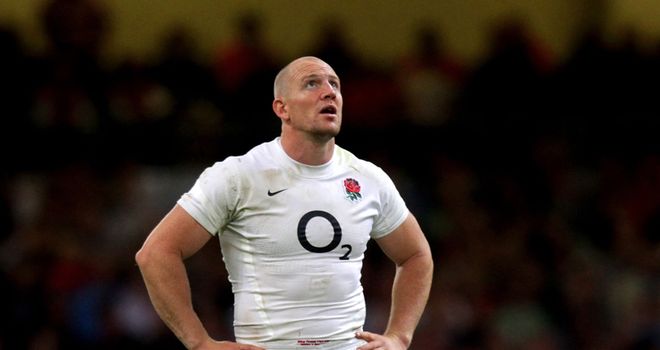 England coach Stuart Lancaster will prepare his troops for their tour to South Africa with a tough test against the Barbarians on Sunday.
Lancaster is without his 18-strong Leicester and Harlequins contingent, who meet in the Premiership final, but has still named a strong side to face the star-studded Baa-baas.
Wasps winger Christian Wade will make his England debut in the non-cap Test, while Joe Launchbury, Jamie Gibson, Jonathan Joseph and Alex Goode are named on the bench.
Tom Johnson and Carl Fearns are also named in the side, with both having played in the fixture last year, while Phil Dowson will take over as captain.
They will be up against seasoned internationals like John Smit, Mils Muliaina, Stephen Donald and Mark Chisholm while the likes of Ernst Joubert and John Beattie will want to show their international pedigree, too.
And to top it all there is a certain former England skipper lining up against his former teammates, and Miles Harrison cannot wait for the match...
Stuart Lancaster has named Phil Dowson as England captain in the absence of Chris Robshaw. Can we read anything into that for the South African tour?
MILES REPLIES: I think Dowson is going to play a very prominent role on this tour and I say 'tour' already because it feels like it all starts this weekend against the Barbarians and not just in South Africa. Okay, England have not got all their players available due to the Premiership final but everyone else is there and they have been in camp together for some time now. Dowson is clearly one of the leaders in this group and he will play an important part in the Test series as England are without the two Toms; Croft and Wood. Obviously the other prominent members of the Six Nations team who remain in that back row mix are Robshaw and Morgan and I think Dowson will join them in the Tests. He will be looking to show his captaincy qualities and lead England to a winning start this weekend.
What will England and the Barbarians be looking for from this game?
MILES REPLIES: Whenever we talk about this game you have two teams looking at the win from slightly different perspectives. England are treating it very much like a full-cap international and trying to take what they have been doing on the training field into the international arena. England's approach will be to kick the points when they are available and establish the lead if they can. I am sure they will try and play what I will term as 'sensible international rugby' and pick their moments when to attack and to build their position in the game.
There is an alternative expectation, quite rightly, from the spectators who go and see the Barbarians - it's their raison d'être - that mission to entertain should always be there. Of course, both sides will be looking to score tries but I fully expect the Barbarians to go with a 'more adventurous' approach from the off. Carefree is probably the wrong word because they are being coached by John Kirwan who is driven by an unbelievable desire to win games. We won't get the same level of organisation from the Baa-Baas as they have had so little time together but that is not to be confused with a lack of desire to win. Kirwan will make sure they know that.
There are plenty of exciting international names in this Barbarians side but, from an England point of view, it is a Twickenham farewell for Mike Tindall that catches the eye...
MILES REPLIES: The Tindall story is a fascinating one - playing against England so soon after the World Cup, it is going to be interesting to watch. Last week, when listening to Stuart Lancaster, it was clear that he could not disguise the fact that he was really looking forward to the story as well. It is a real focus for the crowd and a real challenge for Tindall to play against his own nation, but one that I am sure he will rise to! He has his great mate Iain Balshaw alongside him and Paul Sackey is also in the backline but, with no disrespect to the others, because of the timing, Tindall is the big story of the England three.
However it is not only about those guys, you have a real star-studded line up. Mils Muliaina is there, you have John Smit in the front row, who is a great leader. I think there is something for everyone in this Baa-Baas team. And, for someone like John Beattie, who has been on the fringes for Glasgow, let alone Scotland in recent times, this is a chance for him to boost his international chances before heading off to Montpellier to do the same next season. Ernst Joubert is another fascinating one; we have seen how well he has played for Saracens and soon he is to become available for England. He will want to show Stuart Lancaster that it's not only about Phil Dowson in the back row.
Is this a game England have to win?
MILES REPLIES: History does show that these games are very difficult to win. England are playing against 22 world-class rugby players who, if they turn up on the day and start to get things right, can produce something very special. Will it be a setback if England lose? Well, it does not ultimately determine what is going to happen in the international series in South Africa but this is a very important stepping stone in bridging that gap from what they were doing in the Six Nations to what they will look to do once they get to South Africa.
It is about keeping the momentum moving in the right direction. No side wants a setback; a defeat at home to whoever is nearly always a setback, unless the performance demands an alternative assessment. Finally, it is important to go back to what we said at the start - not everyone is available for this game due to the Premiership final so that has to be taken into account, but it is a game that England will feel a whole lot better about having won getting onto that plane than they will if they have lost.
Talking about the Premiership final, how do you see that one going?
MILES REPLIES: It has the capacity to be a really great game. The recent match between Harlequins and Leicester was, for me, the game of the Premiership season. We can't really expect the number of points that we saw that day at the Stoop - there has to be a different mind-set in the final as the trophy is on the line. That should lead to a more tense game but we know that both sides will be looking to play the type of game that scores tries. The question is, do Harlequins have the inner belief that they can take Leicester after Leicester beat them at home so recently and, given Leicester's history? Harlequins respect that but are not going to Twickenham to come second. It is going to be an excellent final.