Winter warmer
Miles Harrison says that Sale v Worecester will have enough action to warm anyone up on Friday night!
Last Updated: 10/02/12 8:46am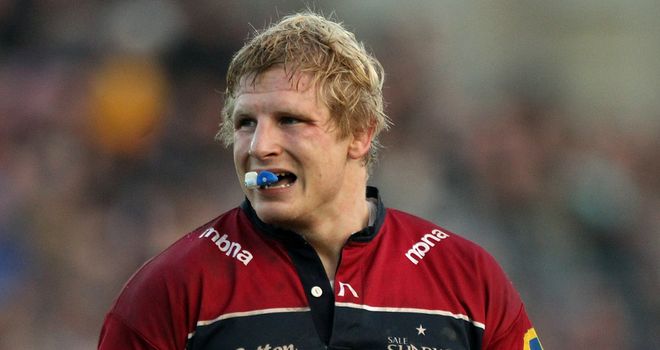 Sale will be eyeing sixth spot on the Premiership table when they host Worcester on Friday night.
Both sides will be boosted by returning players with Andrew Sheridan and Mark Cueto returning from injury for Sale. Worcester welcome back Miles Benjamin and Matt Mullan from the Saxons squad and there will be no brotherly love when they come up against Kearnan Myall, James Gaskell and David Seymour who were also in the Saxons squad.
With the snow coming down again, expect the attacking, running game to take a back seat, but both sides have plenty of power in the forwards to make this a mouth-watering clash.
This is quite a crucial time for both these sides isn't it Miles?
MILES REPLIES: Indeed, it is. Sale have lost their last two Premiership matches and Worcester have won their last two. This is a time when both sides can determine which half of the table is going to be 'theirs' for the final few matches of the season. Sale are obviously the better placed of the two - can they push for that top six place? Friday night will help to tell us.
Would both Worcester and Sale have preferred to play one of the bigger sides at this time - perhaps Saracens or Harlequins who have lost so many players to the Six Nations?
MILES REPLIES: Well, actually, Worcester's next two games are against Quins and Saracens during this international spell. But, I think this week, both of these clubs will be fairly pleased about the opposition. What I mean by that is both of them will feel that this is a good chance to record another win - Sale with home advantage against a team that is lower than them in the table and Worcester knowing that, over the years, their record against Sale is pretty good and that this is the type of game they should be looking to win if they are to take that next step.
Both sides have some really talented youngsters who were called up to the Saxons squad - Miles Benjamin and Matt Mullan from Worcester and Kearnan Myall, James Gaskell and David Seymour from Sale. Who will their respective coaches but pleased to have back?
MILES REPLIES: They are all important players for their clubs - after all, that is why they have received international recognition. But, if I had to pick out one player from that five who is, at the moment, central to the plot at his team, then I think it would be Dave Seymour. Seymour has had a very good season and, now that Hendrie Fourie is back to fitness, competition in that Sale back-row is going to be fierce. However, it is no surprise that Seymour keeps his shirt with Fourie having to play at six this week. OK, this is partly because Seymour is a seven only but it is also because Seymour has been such a key part of Sale's successes.
As you say Miles, Sale have slipped to back to back defeats in the Premiership and must have been a bit disrupted by Steve Diamond's illness, do you see this as the game when they get back on track?
MILES REPLIES: I see it as a game that both sides can win but, given their superior league position, home advantage and with Steve Diamond getting fully back in the driving seat, Sale deserve their tag of favourites. It should be a right scrap though and Worcester do not take any backward steps in one of those. I hope you can join us for a night of action that should warm you up. Speak to you all from Stockport.