England star Mike Brown signs new contract with Harlequins
Last Updated: August 28, 2013 1:11pm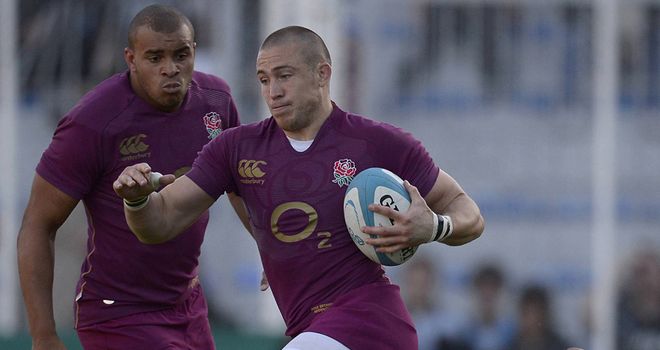 Mike Brown: England man signs new Harlequins deal
England full-back Mike Brown has signed a new contract with Harlequins, keeping him at The Stoop until the end of the 2015-16 season.
Brown, who came through the club's academy, has played 207 times for Harlequins, scoring 67 tries, and he is now an established member of the England squad, with 18 caps.
Harlequins Director of Rugby Conor O'Shea told the club's website: "If there is a person that embodies what it means to compete for his club it is Mike.
"He gives 100% in everything he does and over the past couple of seasons he has received the recognition he deserves.
"The great thing about Mike is that no matter what he achieves he just becomes hungrier and hungrier for more and that it is what you want from your players.
"I have no doubt that over the coming years we will see the best of Mike in both a Harlequins and England jersey."
Brown said: "I am excited to have re-signed for Harlequins. I love playing my rugby here with this squad and team of coaches, who are all committed to improving our game and winning more trophies.
"There is so much potential and talent at Harlequins to challenge in all competitions and I want to continue to be a part of that."