Keith Earls says Ireland will have no trouble getting motivated for next weekend
Last Updated: 10/03/13 2:53pm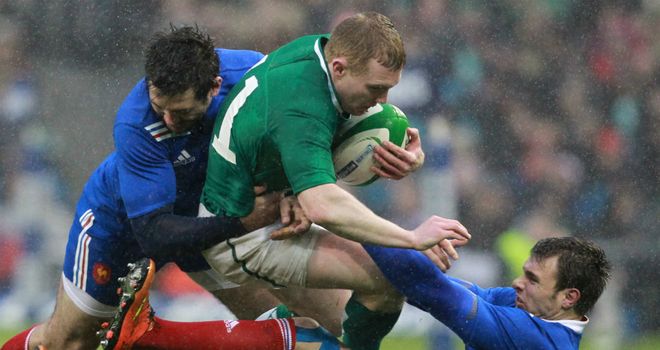 Keith Earls: Eager to finish the Six Nations with a good performance.
Winger Keith Earls says Ireland are determined to end their Six Nations campaign with a good display in Italy next weekend.
The Irish defeated Wales in their tournament opener but then lost to England and Scotland, before a 13-13 draw at home to winless France on Saturday.
However, despite the fact their campaign has petered out somewhat, Earls says they will have no trouble getting themselves up for the final game in Rome next weekend.
"We want to finish on a high and put in a full 80-minute performance," he said. "We need to finish the campaign on a good note.
"It's never hard to get up for an international game, especially in Rome, where the Italians are strong.
"They've taken a few big scalps out there, so it's still a massive game."
Earls thinks Ireland should have been awarded a late penalty against France after he was nudged over the touchline by Vincent Debaty as they raced to try and touch down an Eoin Reddan chip-ahead.
"In my eyes it was definitely a penalty," said Earls. "He knocked me off my feet and came across my line.
"It wasn't even a shoulder, he used his elbow and forearm to push me off my feet. My eyes lit up, it's been a while since I've scored a try for Ireland.
"It could have been a winner against France, so it's heartbreaking. I thought that was a bad decision, in my eyes I would have reached the ball."