Gloucester flanker Andy Hazell has been banned for 14 weeks for his attack on Sebastien Ormaechea
Last Updated: 25/10/12 6:03pm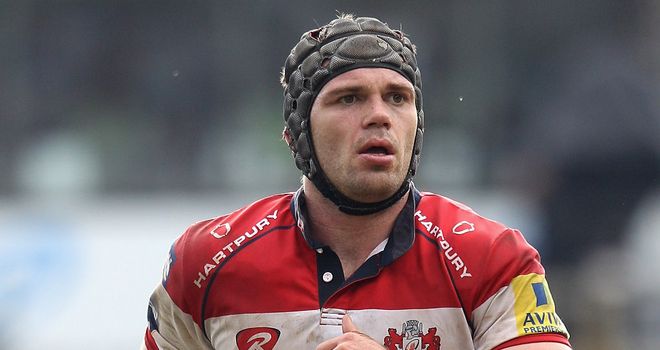 Andy Hazell: Has been hit with a substantial ban for his display of violence
Gloucester flanker Andy Hazell has been banned for 14 weeks for his attack on Sebastien Ormaechea during the Amlin Challenge Cup clash at Mont-de-Marsan on 11 October.
The former England star aimed several punches at the prop as he lay on the floor and also launched a knee in an ugly incident that earned him a red card.
Independent judicial officer Roger Morris ran the rule over Hazell's behaviour during a hearing in Dublin today, and saw little option but to impose a hefty punishment.
An ERC said: "The judicial officer (Morris) determined that Hazell had intentionally struck Ormaechea with both the fist and the knee.
"Having also determined that any suspensions he would impose for the offences would run concurrently, and as striking with the knee carries greater penalties than striking with the fist under the IRB recommended sanctions for offences committed within the playing enclosure, the judicial officer decided on a top-end entry point of 16 weeks.
"Taking into account aggravating factors, he added a further two weeks given Hazell's disciplinary record and his failure to uphold the image of the game.
"Then following consideration of Hazell's guilty plea and his exemplary conduct during the hearing, the judicial officer deducted four weeks before imposing a suspension of 14 weeks.
"Hazell will be free to play on Monday, 21 January 2013. Both ERC and the player have the right to appeal the decision."
Cherry-and-Whites officials claimed in the immediate aftermath of the hard-fought 11-6 victory that Hazell had been reacting in provocation to an earlier eye-gouging incident.