Cruel blow for Mitchell
Winger facing 12 months on the sidelines
Last Updated: August 28, 2012 1:07pm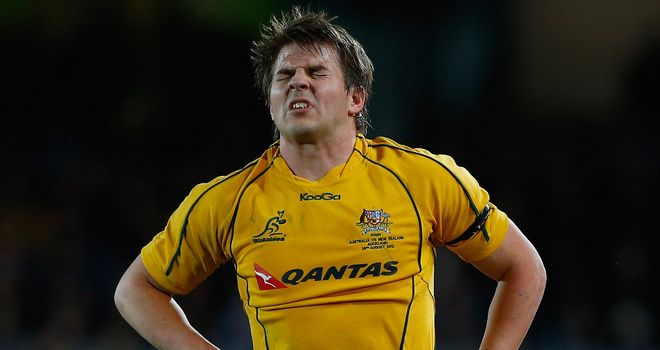 Drew Mitchell: Has ruptured a tendon in his ankle
Australia winger Drew Mitchell has conceded that he is facing up to a year out after he ruptured a tendon in his ankle.
Mitchell suffered the injury in Saturday's 22-0 defeat to the All Blacks in Auckland - his first international start since he damaged his hamstring against Russia during the 2011 World Cup.
Mitchell underwent a scan on the ankle, with the results revealing that he would need an operation.
Mitchell wrote on Twitter: "It's hard to get my head around but I'm going to have to. I've ruptured my tendon and I'll be going back under the knife with a LENGTHY layoff."
Mitchell had missed much of this year's Super rugby season after further problems with his ankle - and the latest setback means he is unlikely to play in next year's competition either.
"The healing that needs to be done is pretty significant," he told AAP. "I'm not too sure if I'll be lacing them (boots) up in the next 12 months or so."