Willis forced to retire
Hand injury ends hooker's career
Last Updated: January 9, 2012 10:00am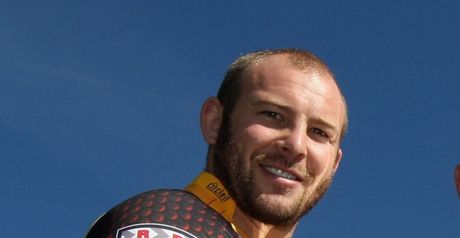 Tom Willis: Forced to retire through injury.
Former Dragons captain Tom Willis has been forced into retirement by an injury suffered earlier this season.
The hooker, who moved to Rodney Parade in 2008 from the Chiefs, sustained a hand injury in the loss to Treviso back in October.
Willis made an immediate impression at the club with his leadership and professionalism earning him the captaincy, a position he maintained for three consecutive seasons.
Willis was capped five times for New Zealand but his career has been cut short after the 32 year-old was warned he risked further serious issues if he continued playing.
"Regrettably I have been advised that a successful return to the pitch is unlikely and ultimately could lead to me having significant problems with my hand in the future," he said.
"I have had a great time whilst with the Dragons and will always cherish memories of typical Newport Friday nights, fantastic Rodney Parade crowds and playing alongside a great bunch of guys.
"I'm very grateful and proud for the opportunity to be a Dragon and the support which everyone at the Dragons, and our regional fans have shown me over the past four years."
Fantastic
Although his playing days may have come to an end, Willis promises he will not be a stranger to Rodney Parade with the intention of supporting the region's hookers and watching from the terraces.
"I firmly believe that the squad are heading in the right direction and that the future is bright for the Dragons," he added.
"This is typified by the number of our boys presently in the Welsh set-up.
"Darren and Co are doing a fantastic job leading this team and by retaining the nucleus of the squad we can build on the foundations we have laid and bring some awesome rugby to Rodney Parade.
"I'd like take the opportunity to wish the team well for the rest of this season and for the future. Wherever I may be in the world, I will always keep a close eye on the fortunes of the Men of Gwent."
Following the news of Willis' retirement, head coach Darren Edwards expressed his disappointment at the club's loss.
"We are really disappointed for Tom," he said. "His contribution to Rodney Parade should not be underestimated. He had been a key figure in changing the mindset and attitude of the team whilst helping our squad raise their ambitions.
"He has demonstrated an extraordinary work ethic and strong leadership at Rodney Parade and I have to say he is probably the most stand-up player I have ever worked with."