De Villiers wants Steyn
South Africa coach to approach Lions about signing full-back
Last Updated: 30/03/11 2:41pm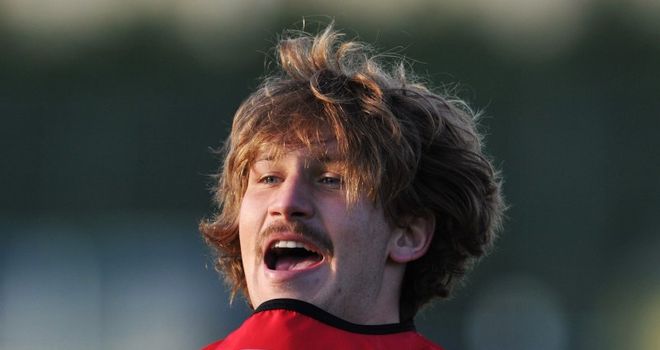 Steyn: Wanted man
South Africa coach Peter de Villiers has confirmed he is to approach the Lions about signing Frans Steyn for the remainder of the Super Rugby season.
Steyn, who was part of the Springboks squad which won the World Cup in 2007, has spent the past two seasons playing in France with Racing Metro.
However with his two-year deal with the Parisians set to expire in the summer, de Villiers wants the former Sharks full-back to return to Super Rugby ahead of the World Cup.
And de Villiers, who has refused to close the door on the selection of overseas-based players, is now set to speak to the Lions about recruiting Steyn.
"We will definitely look at a guy like Frans Steyn and try to speak to the Lions to bring him back for the latter part of the Super Rugby season to speed up his game," said de Villiers.
"If there are players that are good enough to play in positions where we struggle, we will have a look at them.
"Then we're not looking at rugby only, as there are added values certain players can bring to the side."