May set for Saints
Versatile back agrees Northampton deal
Last Updated: 07/02/11 12:37pm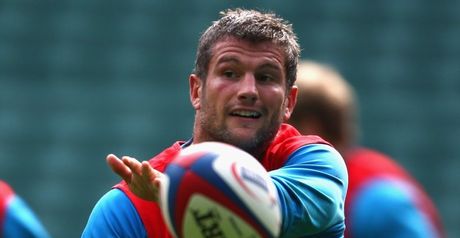 May: Heading to Northampton
Northampton have bolstered their backline options for next season with the signing of the versatile England international Tom May.
The 31-year-old, who can play across the back division, has spent the past two seasons in Toulon, having moved to France from Newcastle.
And May is excited at the prospect of returning to England.
"The experience that my wife and I have had in Toulon was fantastic, but we've been back to England a few times to see friends and family and the opportunity to join Northampton was too good to turn down really," he said.
"Everything seems to point to Northampton being the best place for us.
"I've been watching on the TV the games that Northampton have played in the Heineken Cup and spoken to Phil Dowson and Lee Dickson, and all the things that I've heard have been good.
"I'm looking forward to being involved with a group like Northampton next year. When I came over to Northampton to meet Jim and the coaches and to have a look at the facilities it was something I couldn't turn down.
"I think I'm coming back a better player. I've had to learn how the game differs and it's provided me with a bit more experience as to how games can be played out. It's quite a structured game here in France and there are times when you can bring that into the English game a bit more when it's required in games.
"But seeing Northampton playing a running game is exciting for me, and it will be enjoyable to be a part of a club that likes to play rugby the right way."