Lions dismiss reports
Jo'burg side claim they are not signing Van Niekerk and Joubert
Last Updated: 11/01/11 1:45pm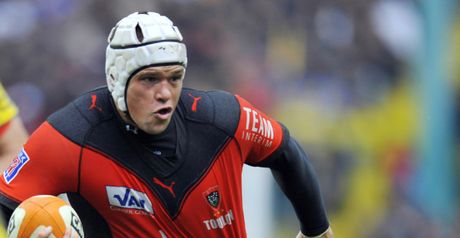 Van Niekerk: Staying in France
The Lions have dismissed reports linking them to moves for former players Joe Van Niekerk and Ernst Joubert.
Van Niekerk is currently captain of Top 14 outfit Toulon, while Joubert is a pivotal figure in the Saracens.
However Golden Lions CEO Manie Reyneke has insisted the Johannesburg-based side have plenty of back-row options.
Reyneke told SuperSport.com: "We have enough cover at loose forward at the moment and a lot of talent in those positions."
Meanwhile the Lions haven't given up hope on signing South Africa prop Tendai Mtawarira.
The Lions have claimed reports Mtawarira has agreed a new deal to remain are premature, with 'The Beast' yet to decide on his future.
"It's all in Beast's court now," Reyneke added.
"We have made him an offer which is valid and the Sharks have done the same. The final decision rests with him as to where he goes."