Bath fight to keep James
Lions want South Africa fly-half to return home
Last Updated: 09/12/10 2:06pm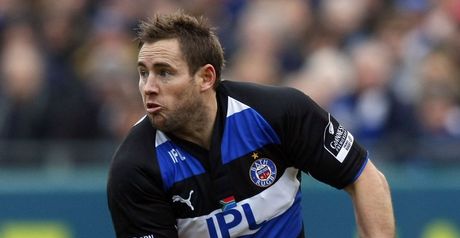 James: Wanted man
Bath have confirmed that they have no intention of releasing South Africa fly-half Butch James before the end of the season.
The Lions have made an approach to bring the 31-year-old back to South Africa in time for the inaugural Super 15 season, however James is currently contracted to Bath until 2012.
And although Bath could consider to free James from the final year of his contract, they are determined to keep him for the rest of the season.
"The Lions are keen to build a relationship with us and take Butch back early," Bath chief executive Nick Blofeld said.
"But it remains the case that Butch is contracted with us and Butch is with us, certainly for this season.
"Both parties are fighting over a player for the same reasons. Butch is a brilliant leader and we both want him in our squads. We have said categorically we want him here until the season ends.
"They want him to go back and build up to the World Cup over there. In an ideal world, South Africa would like him back playing in the Super 15. We will start discussions about a potential move at the end of the season."