Brewer fears Sheridan exit
England prop could leave for France at the end of the season
Last Updated: 01/12/10 2:22pm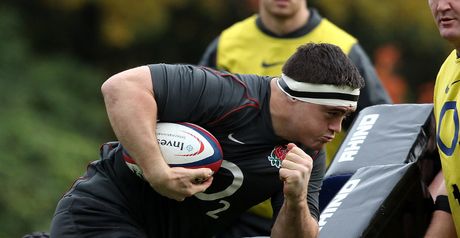 Sheridan: Could leave for France
Sale Sharks coach Mike Brewer has admitted that England prop Andrew Sheridan could leave at the end of the season.
Sheridan's contract runs out at the end of the current campaign, with a number of clubs - particularly in France - believed to be monitoring the situation.
The 31-year-old, who speaks fluent French, is believed to fancy the challenge across the Channel.
And Brewer admits it could be hard to keep hold of the behemoth prop.
"It's fairly well known that Sheri is having a look at France after the next World Cup," Brewer said.
"His next contract is more than likely to be his last major one. He's possibly done everything that he would want to here in England and he's having a look abroad.
"In my discussions with Sheri, I've said that we won't be able to match the big offers he'll get in France. But money doesn't drive Andrew - it's about lifestyle and where he feels comfortable."