Ospreys wait on Henson
Cuddy expects centre to return "when he is ready"
Last Updated: 10/09/10 2:53pm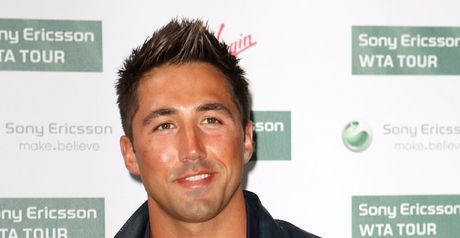 Henson: Expected back at the Ospreys
The Ospreys have reiterated that they expect Gavin Henson to return to them should the Wales centre decide to resurrect his career.
Henson has not played for 18 months, however he has been linked to a return to action to the Aviva Premiership ahead of the World Cup - with some reports claiming he had already agreed a deal with Wasps.
The Adams Park side quickly dismissed those reports, with the Ospreys insisting that Henson remains under contract to them.
Ospreys managing director said: "Gavin took unpaid leave from the Ospreys of his own volition last summer, something that has been widely and repeatedly reported over the last 12 months.
"Since then, as an employer we have been extremely respectful of the fact he has had personal issues that have needed resolving, and have been patient in leaving the door open for him at all times to return to playing rugby when he felt it was appropriate.
"We have also been understanding of his wish to carry out a wide range of media activities, including his current commitment to Strictly Come Dancing.
"At no time during this period has Ospreys Rugby stood in his way.
Belief
"Our understanding had always been that he would return to play rugby for the Ospreys when ready, and he had always indicated that he had no desire to play for any other club.
"As a senior member of the squad he has always received our full support, on and off the pitch, particularly in recent seasons when he suffered a number of serious injuries that have prevented him from playing rugby for long periods of time.
"I can reiterate our position that the door remains open for Gavin to return to the Ospreys.
"Indeed, we have built our squad in the belief that he would be returning, and both Gavin and his agent confirmed this as recently as the end of July 2010, information I then passed on to our coaching staff.
"As such, we have had to make some difficult decisions about player recruitment on that basis.
"In addition, we have a responsibility and a duty of care to protect the players in the squad who have been present during this time, and who have had to cover for Gavin throughout his prolonged absence due to unpaid leave."