Gloucester hopeful over duo
Morgan and Lewis set to be fit for pre-season
Last Updated: 15/06/10 8:55am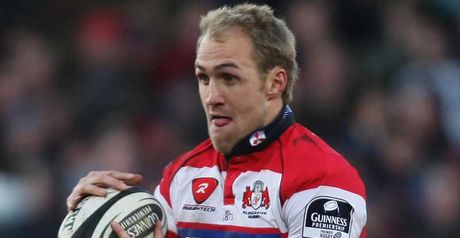 Morgan: Shoulder surgery
Gloucester are hoping to have Olly Morgan and Davey Lewis fit in time from pre-season after the duo underwent minor operations.
Full-back Morgan has had surgery on his left shoulder, while scrum-half Lewis underwent the knife after struggling with a back injury.
And Gloucester's head of medical services Bob Stewart believes the pair should be fit to return in time for the club's pre-season friendlies.
"With Olly Morgan not involved on any tours, we've taken the opportunity to perform a relatively minor procedure on his left shoulder to rectify a longstanding issue," Stewart told the club's official site.
"Morgs has rehabilitated really well in the early stages and will gradually progress back into full training with a view to being fully fit for the pre-season games.
"Davey Lewis was struggling a bit with his back towards the end of the last season and had an operation to rectify a disc lesion in his lower back that did not respond to conservative management.
"He too has made an excellent recovery in the early stages and will again progress through the various stages of rehabilitation with a view to being fit at the same time as Olly."