Rooney's Rebel move
Full-back set to turn his back on Worcester to return home
Last Updated: 25/06/10 3:20pm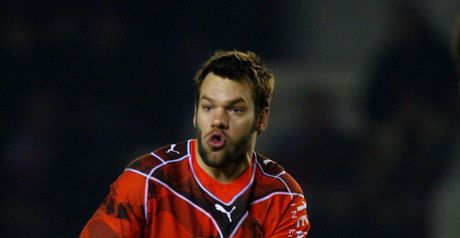 Rooney: Set to join the Rebels
Luke Rooney looks set to switch to the Melbourne Rebels following Worcester's relegation from the Guinness Premiership.
Rooney had agreed a two-year deal at Sixways with a view of breaking into England's squad ahead of the World Cup.
However, his move from Toulon has been in doubt ever since Worcester dropped out of the top-flight and into the Championship.
The 27-year-old full-back had been linked to remaining in France for a further year, in a view to then moving to Worcester if they won promotion next season.
But the Rebels, though, are set to strike by offering the Penrith-born cross-code convert, who holds a British passport, the chance to return home on a two-year contract.
Melbourne have now begun talks with Worcester about releasing him from his contract, with new director of rugby Richard Hill unlikely to block the move.
Hill, who has taken over the reins at Sixways from Mike Ruddock, has plenty of full-back cover in his squad - and believes the money from Rooney moving on would allow him to bring in more players.