Robinson rejects the Rebels
Australia prop decides to remain with the Waratahs
Last Updated: 03/06/10 3:17pm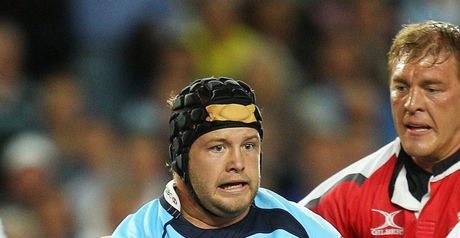 Robinson: Staying with the Tahs
Melbourne Rebels have failed to lure Benn Robinson away from the Waratahs after the Australia prop agreed a new deal to stay in Sydney.
The 25-year-old was weighing up the offer to join the new Super Rugby franchise, however he has now decided to sign a three-year contract at the Waratahs.
"This Waratahs team has a really strong culture and I think in 2010 we started to show a lot of belief in our game," Robinson said.
"That's only going to improve next year with most of the squad staying on and I'm really looking forward to being a part of it.
"Whenever your contract is up you have a bit of a look at what is out there and obviously 2011 is a pretty big season, but at the end of the day in terms of footy there's nowhere I'd rather be than at NSW."