Sivivatu set for surgery
All Blacks winger to miss the Tri-Nations
Last Updated: 29/04/10 8:39am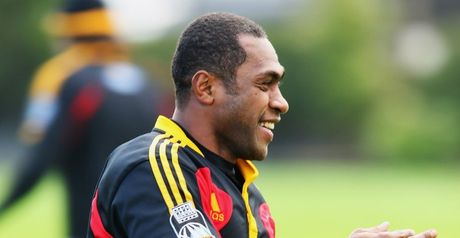 Sivivatu: Needs an operation
New Zealand winger Sitiveni Sivivatu has been ruled out of the Tri-Nations series after being told he faces six months on the sidelines.
The Chiefs star has suffered repeated dislocation to his left shoulder and now needs surgery to stabilise it.
And Sivivatu, who had an operation on his right shoulder back in 2004, now faces a lengthy spell out.
The 28-year-old said: "While it is disappointing, I'm pretty relaxed about the whole situation.
"It is just one of those things that happen and I need to just concentrate on recovering well after the surgery."