Rebels fail in Dennis bid
Versatile forward signs new deal with the Waratahs
Last Updated: 24/03/10 7:08am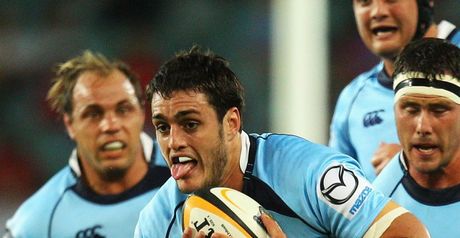 Dennis: New deal
Melbourne Rebels have failed in their bid to sign versatile forward Dave Dennis after the Wallaby tourist signed a new two-year deal with the Waratahs.
The Rebels were among a number of clubs interested in signing Dennis, who played in two midweek games for Australia during their 2009 tour to Europe.
However, having played five games for Waratahs this season, Dennis insisted he had no hesitation about signing a new deal.
"If possible, I always wanted to stay in Sydney," said Dennis.
"It's where I've always lived, my family and my friends are here and I also want to be a part of what the squad and the staff here have developed.
"I feel I'm moving forward as a player and although I've been here for quite a while it's the first time I've really been able to make a consistent contribution to the team. It wouldn't be ideal to turn my back on that now that I've made it to where I've always wanted to be.
"I know I've got a lot more to offer the Tahs and I think we're looking at some exciting times ahead in the next few years.
"Right now though, we're concentrating on 2010 and now that I've got my future sorted it's nice to be able to just get on with playing footy."