Sharks gamble of Alberts
Natal franchise name No.8 in their squad ahead of court hearing
Last Updated: 11/02/10 2:55pm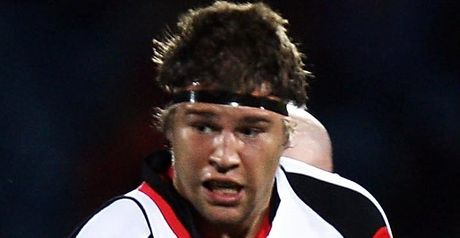 Alberts: Centre of a tug of war
The Sharks have named No.8 Willem Alberts in their squad for the season opener against the Chiefs despite the ongoing row over his eligibility.
Alberts and team-mate Louis Ludik are at the centre of an ongoing tug of war between the Sharks and the Lions.
Both franchise claim to have contracts for the duo - with the Lions insisting that the Sharks had not secured the necessary clearance certificates before signing them in the off-season.
As a result the Lions believe the players are still contracted to them.
The SARU judicial officer Koos Basson failed to reach a verdict on the dispute at a hearing on Wednesday - with the matter now being heard by the courts on Friday.
The Sharks, though, are clearly confident that they have signed the duo correctly, with Alberts named on the bench for Saturday's game.