Duo keen on Gerrard deal
Brumbies and Rebels want to bring Australia centre back home
Last Updated: 29/01/10 8:33am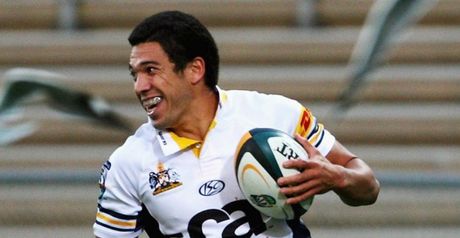 Gerrard: Wanted man
The Brumbies and the Melbourne Rebels are believed to be interested in signing Mark Gerrard for the 2011 season.
The 27-year-old is currently halfway through a two-year deal with Japanese side NTT - but he has made no secret of his desire to return to Australia in time for the 2011 World Cup.
Having previously played for the Brumbies, his former club would be the natural option for the centre, who has been capped 23 times by the Wallabies.
However the Rebels, who would be free to recruit Gerrard now ahead of their debut season in 2011, are also interested in bring him home.
Brumbies coach Andy Friend told The Australian: "Gerrard had a tremendous season for us in 2009 but as good as it was, I still think there is a lot more to his game yet.
"I was really disappointed when he left to go overseas. To me, what was really pleasing about last year was that he started to show himself what he was capable of when he really applied himself.
Quality
"At this point in time we have other players we are looking at for this coming season but you don't ever give up the opportunity to talk to someone of that quality."
The Brumbies will face stiff competition from new franchise Melbourne, with Rebels coach Rod Macqueen keen to recruit Australian players despite being free to bolster his squad initially with overseas talent.
"Mark Gerrard is a good example of the sort of player we're after," Macqueen said.
"It would be good to get him back to Australia. I don't expect to sign many overseas players.
"Our whole objective is to make Australian rugby stronger and we can only achieve that by giving Australian players a chance."