Steyn gets started in France
South African star launches career with Parisian club
By Rachel Griffiths. Last Updated: 21/09/09 2:59pm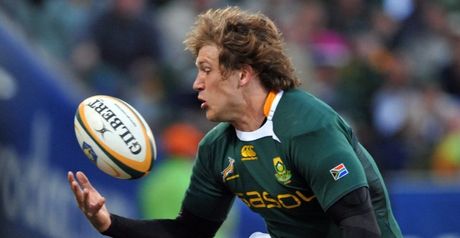 Steyn: Launching career in France
Springbok superboot Francois Steyn has landed in France and met his new team-mates at Paris based club Racing Metro.
The 22-year-old is to start training with the team this week and could make his debut for them in their Stade Yves-du-Manoir home game against Montpellier.
The expertise of the ex-Natal Shark "rocket launcher" is badly required if Racing Metro are to ascend from their miserable rank of one from bottom of the Top 14 league.
Steyn boasts significant versatility alongside being a star kicker, having played Tests for the Springboks as full-back, centre, wing and fly-half.
The South African was also the youngest ever player to win a World Cup at just 19 years of age and it is hoped that, despite signing a three-year contract with Racing Metro, he will join the Springboks once again at the 2011 World Cup in New Zealand.