I'll be back vows Stevens
England prop insists he will returns as a 'better person'
Last Updated: 27/02/09 8:35am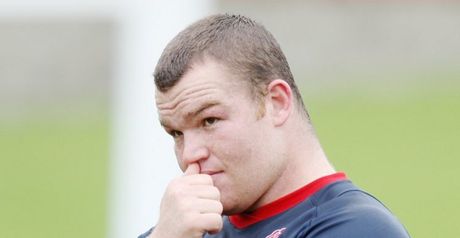 Stevens: Determined to return
Disgraced England prop Matt Stevens has vowed to return as "a better person and rugby player" after he was banned for two years for failing a drugs test.
The 26-year-old will be suspended from all forms of the game until January 18, 2011 having tested positive for cocaine.
Stevens, who made an emotional confession on Sky Sports News after his first sample had tested positive, has apologised for his actions - and insists he will return to the game at the end of his ban.
"Matt accepts full responsibility for his actions," a spokesperson for Stevens said.
"He would like to again apologise to everyone that has been involved in his career at Bath and England, his team-mates and rugby fans for letting them down.
"He would also like to thank all those who have supported him through this time and intends to return to the game a better person and rugby player."
Stevens, who tested positive following Bath's Heineken Cup win over Glasgow on December 14, now faces an internal disciplinary hearing with his club.
The South African-born prop currently has three years left on his deal at The Rec - with the club facing a simple choice of either backing or sacking Stevens.
In a statement, Bath said: "Following Matt Stevens' appearance before an independent judicial committee in Glasgow, and the conclusion of a two-year ineligibility from all rugby playing and rugby-related activities, Bath Rugby have followed all due processes and will be holding an internal hearing with Matt before making any further statement on this matter."