Smit sensed special show
Springbok skipper sensed special Twickenham performance
Last Updated: 22/11/08 6:36pm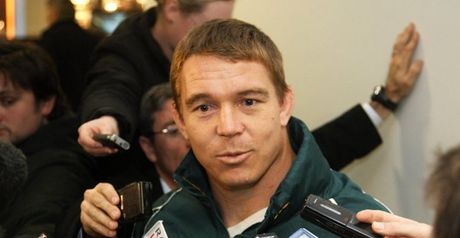 Smit: Special performance
South Africa captain John Smit felt there was a special performance brewing before their demolition of England at Twickenham.
Despite concerns about fatigue after a gruelling tour, the Springboks illuminated Twickenham with both brilliant defence and sparkling attack that tore England to shreds.
A record 42-6 defeat for England was the result, and Smit felt that before the game there was a sense that his men wanted to produce something great.
Several players missed South Africa's Twickenham win two years ago, and that also provided an added incentive for some World Cup winners.
Feeling
"Coming out of the changing room I had the feeling that something big was about to happen," said Smit.
"We had a bad start but I deliberately didn't say anything to re-motivate the team and I was delighted with the way the guys came back. The character was amazing.
"To come here and do something like that is pretty special.
"Guys like Bakkies (Botha) and Victor (Matfield) did not have a Twickenham victory on their CVs and that was what we talked about before the game.
"It made them even hungrier."
Springboks coach Peter de Villiers insisted the win was anything but comfortable, as they had to see-off long spells of England pressure.
The gulf in class was evident every time South Africa had the ball in their hands, but de Villiers still said there was room for improvement.
"It was a tough day," he said. "We always knew it was going to be tough.
"We made a few mistakes and England came out all guns blazing.
"For 80 minutes we had to concentrate very hard. But we were brilliant with the ball in hand and we were brilliant without the ball.
"We didn't control everything today and that is our next challenge."