Jones: We can compete
Wales determined not to roll over to Tri-Nations sides
Last Updated: 07/11/08 4:52pm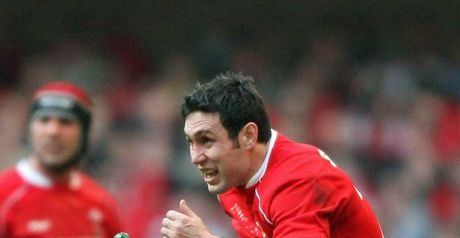 Jones: We can take control
Wales fly-half Stephen Jones wants to show world champions South Africa that the Six Nations grand slam winners are genuinely world class.
The last time Wales came up against Tri-Nations opposition after winning the grand slam, they were trounced 41-3 by New Zealand then 33-16 by South Africa.
And this time he wants to show the Springboks their recent success isn't just limited to European opposition.
"This is very important for us," he said. "We had the Grand Slam success in 2005, but we didn't back it up. Good teams back it up.
"We've got a good squad at the moment with healthy competition in a number of places, and we don't want to be a flash in the pan again.
Progression
"It is about progressing and being successful. We've got a great autumn fixture list organised - there is no two ways about it.
"We've got to hit the ground running against South Africa. If we win on Saturday, we gather momentum and it snowballs.
"History says what is says, but you look at things purely from a rugby perspective, and it is about us doing our jobs on Saturday.
"When South Africa get things right it is frightening. But from our perspective, it's about what can we do to control things. We are fully aware how good they are - they're world champions at the end of the day.
"We have got to be clever in the way we play, be well organised defensively and when we've got the ball we have to be efficient."