Deacon seeks early comeback
Leicester lock puts his faith in reknowned German doctor
By Richard Bailey. Last Updated: 14/10/08 11:47am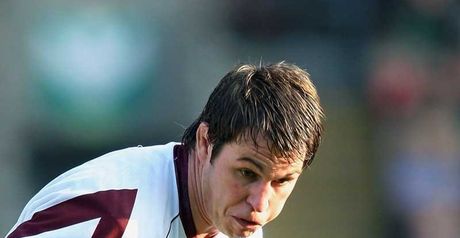 Deacon: Looking to revive career
Leicester and England lock Louis Deacon is heading to Germany in a bid to cure the back trouble which has kept him out for six months.
The 28-year-old will check into Dr Hans Muller-Wohlfahrt's famous Munich clinic for five days to see if there is a possibility of an early comeback.
Deacon, who was named in the England Saxons squad for the 2008-09 season, has admitted that times have been hard during his long period out of the game after undergoing disc surgery.
He told the Daily Mail: "For at least two months I was laid up on the living room floor, not being able to do anything. At times I was in a pretty dark place.
"A month after the operation was the worst point because you think it will be better. That's when the demons set in.
"But there is no threat to my career. I just hope the doctor will speed up my recovery."