Parisse issues rallying call
Azzurri skipper calls for one last push
By Joe Drabble. Last Updated: 10/03/08 3:06pm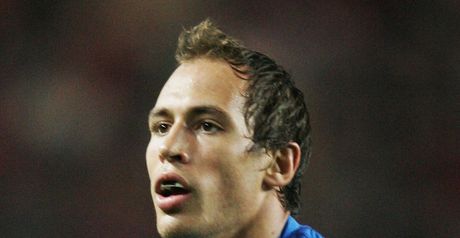 Parisse: Confidence plea
Italy captain Sergio Parisse has urged his players to have more confidence in their ability as they attempt to avoid the Wooden Spoon with a win over Scotland on Saturday.
After four straight RBS Six Nations defeats, members of the Azzurri squad could be forgiven for feeling deflated, but Parisse is sure he can secure his first win as Italy skipper if his team rediscover some self-belief.
"Italy are an improving team," he said.
"We missed a few chances against France and we need to work on our mental state as we head into our last match.
"We are working on that mental side - it has improved after the Wales defeat.
"We are not happy to have lost against France and we didn't make the most of the chances we had.
"But there is still a lot of enthusiasm in this Italy team."
French flair
Italy matched the French in the forward battle, but a lack of individual flair was evident as Les Bleus over ran the Azzurri with a number of surging runs from the back-line.
Head coach Nick Mallett took plenty of positives from the defeat, and was particularly happy to see his side's kicking game improve.
"I have seen the game against Wales and our kicking was terrible," he said.
"That wasn't the case against France. From some of them, our forwards won six or seven line-outs on the French throw.
"We are working hard in this area and although (Andrea) Marcato had a few poor kicks in general play, that can happen to anyone in any top team.
"I don't want to be too critical of my players. We played a good team here.
"We had a few problems and we made some individual errors in defence. But for me, it was our best match since I became coach of Italy."